Zoneguard Flexible Traffic Panel
Flexible panel with reflectors
Trafic Innovation's Zoneguard flexible traffic panel is a traffic sign designed to heighten driver awareness. Made to be installed on the road, it has a positive influence on drivers' behavior with a channelizing effect to reduce speeds. Compact and efficient, the Zoneguard is a low-cost solution for traffic calming, driver awareness and road safety.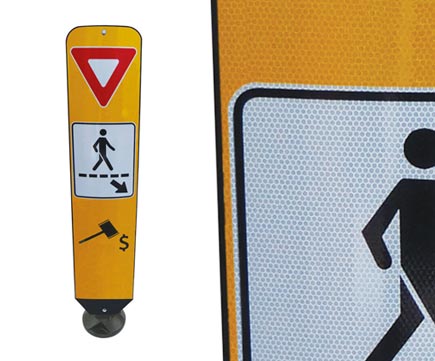 ANTI-GRAFFITI PROTECTIVE FILM

EFFECTIVE TRAFFIC CALMING TOOL


SAFE, NO HAZARDOUS METALLIC HARDWARE


QUICK & EASY SEASONAL INSTALLATION

IMPROVES ROAD SAFETY IN CRITICAL ZONES
The Zoneguard is a driver awareness tool, efficient in critical zones like school zones, crosswalks and residential areas where lots of activities take place in the street.
With its rounded corners and hindrance of only about 250 mm (10″) on the road, the Zoneguard minimizes potential risks of accidents. Adding to that, its flexible base has no hazardous metallic hardware which could cause vehicle damage. Safety is the most prominent advantage of this traffic calming product.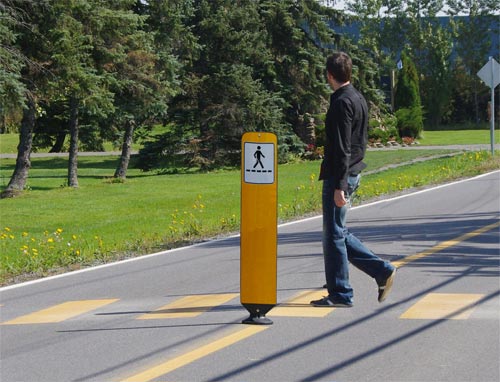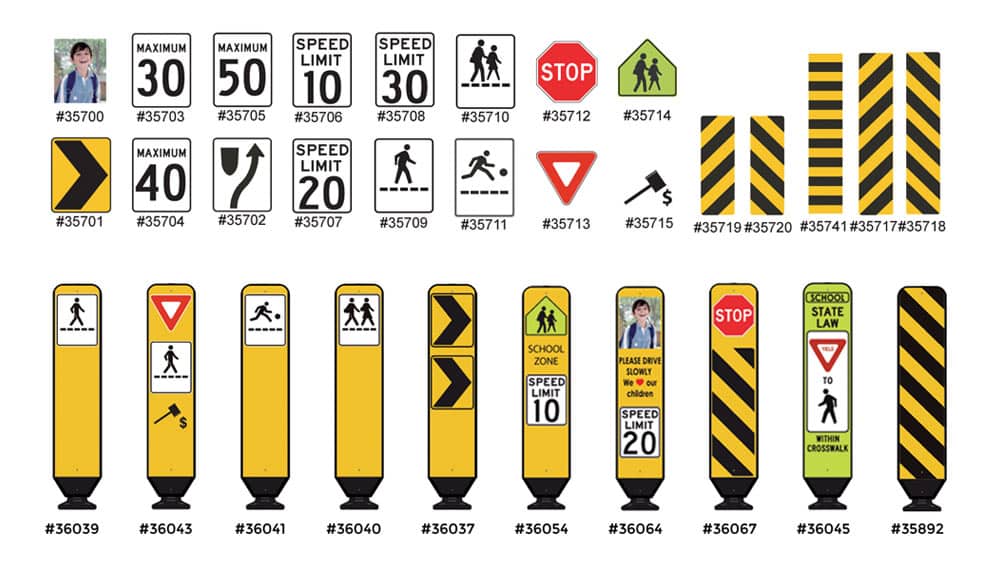 ZONEGUARD INSTALLATION OPTIONS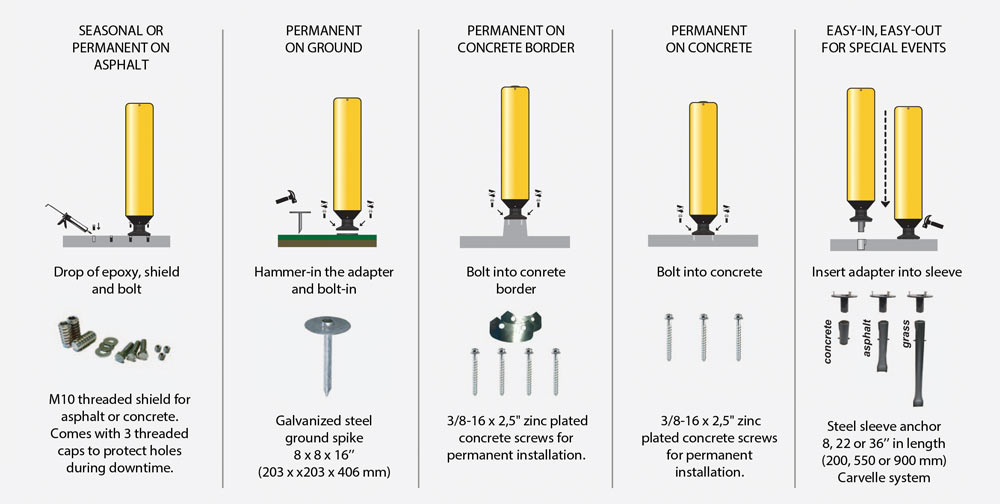 TECHNICAL SPECIFICATIONS OF THE ZONEGUARD FLEXIBLE TRAFFIC PANEL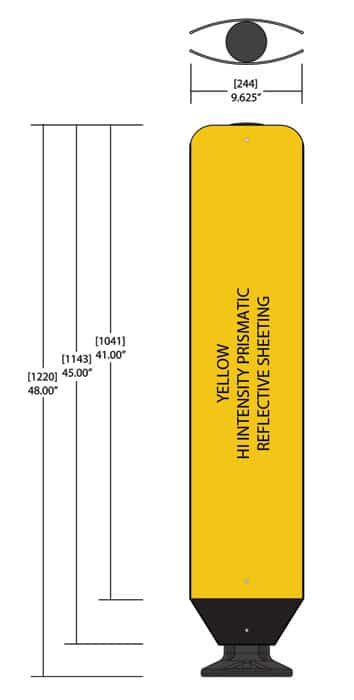 PRODUCT NUMBER
Zoneguard
(see details for decals, etc.)
PERFORMANCE
Withstands over 200 impacts.
Withstands high speed collisions of over 50 km/h (30 mph).
Resists being crushed by the wheels of heavy trucks.
Regains its vertical position after every impact.
Does not damage vehicle upon impact.
PANEL DIMENSIONS
Height: 1130 mm (44.5″)
Width: 254 mm (10″)
Thickness: 3 mm (.125″)
DECAL AREA DIMENSIONS
248 x 940 mm (9.75″ x 37″)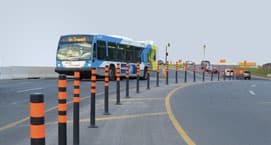 Flexible Delineator
Flexible road delineators that maximize safety for all road users, available in several colors.
Find out more