DECOFLEX Flexible Decorative Bollard
FLEXIBLE DECORATIVE BOLLARD
Elegant and stylish, the DecoFlex flexible decorative bollard adds a touch of prestige in locations where flexible bollards are needed, namely curb extensions and sidewalk ledges, lane closure and even channelized lanes. The bevelled top variant can be installed at 45° and can be specially made into a short post with a wireless push button for convenient remote activation of electronic signs.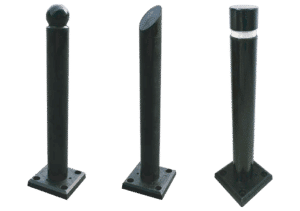 INTEGRATED VANDALISM-PROOF FEATURE


VERSATILE INSTALLATION ON MANY SURFACES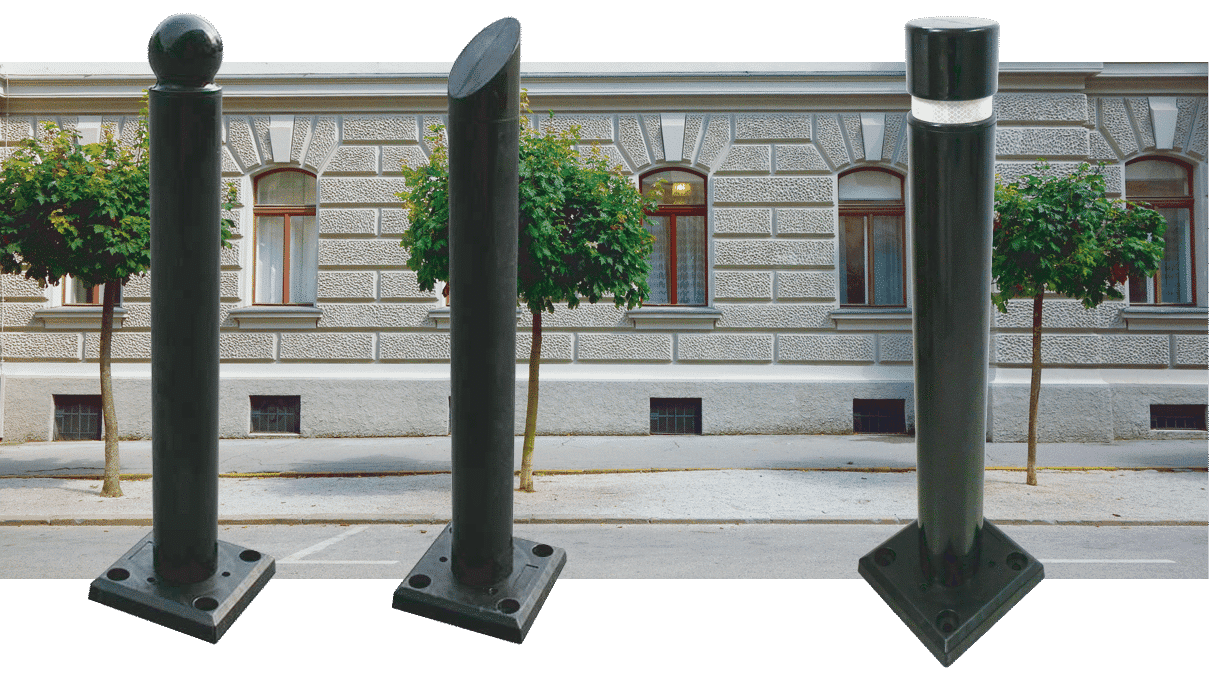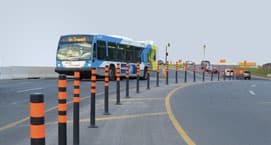 Flexible delineator
Flexible road delineators that maximize safety for all road users, available in several colors.
Find out more

Reflective sheeting white #36542

Reflective sheeting yellow #36543

Installaton kit, asphalt #36513

TECHNICAL SPECIFICATIONS OF THE DECOFLEX FLEXIBLE DECORATIVE BOLLARD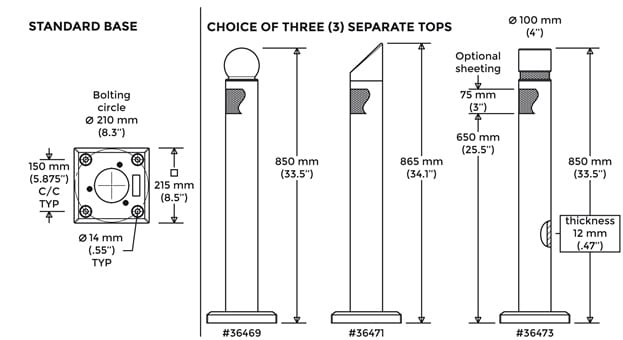 PRODUCT NUMBER
36469: DecoFlex 850 mm (33.5″) BALL top
36471: DecoFlex 866 mm (34.1″) BEVELLED top
36473: DecoFlex 850 mm (33.5″) STRAIGHT top
36518: Short Post, 1073 mm (42.25″) with integrated, wireless push button
DIMENSIONS
Height: (see product nº)
Diameter: 100 mm (4″)
Wall Thickness: 12 mm (.47″)
Square Base: 215 mm (8.5″)
Reflective Sheeting: 76 mm (3″)