DEFLEXSIGN Delineator and Signpost
DEFLEXSIGN DELINEATOR AND SIGNPOST
Smart looking and efficient, the DEFLEXSIGN traffic post and road delineator can both serve as a delineator and hold a post to give out information (see options). Made of a blend of treated polymers with anti-UV to endure the harshest weather conditions, the DEFLEXSIGN has four (4) reflective sheeting stripes to improve visibility from all angles.
For installation, simply slide the Deflex delineator onto a standard 60 mm (2.375") round signpost. Whether for bicycle paths or for channelizing purposes, the DEFLEXSIGN is consistent with other units in the DEFLEX delineator series in improving safety for all road users.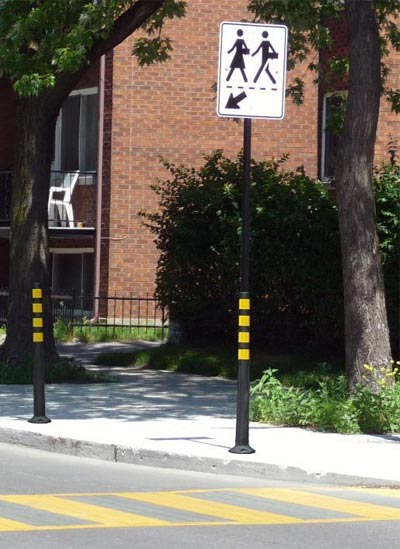 CONSISTENT WITH OTHER SIGNAGE

STURDY AND DURABLE ANCHORING SYSTEM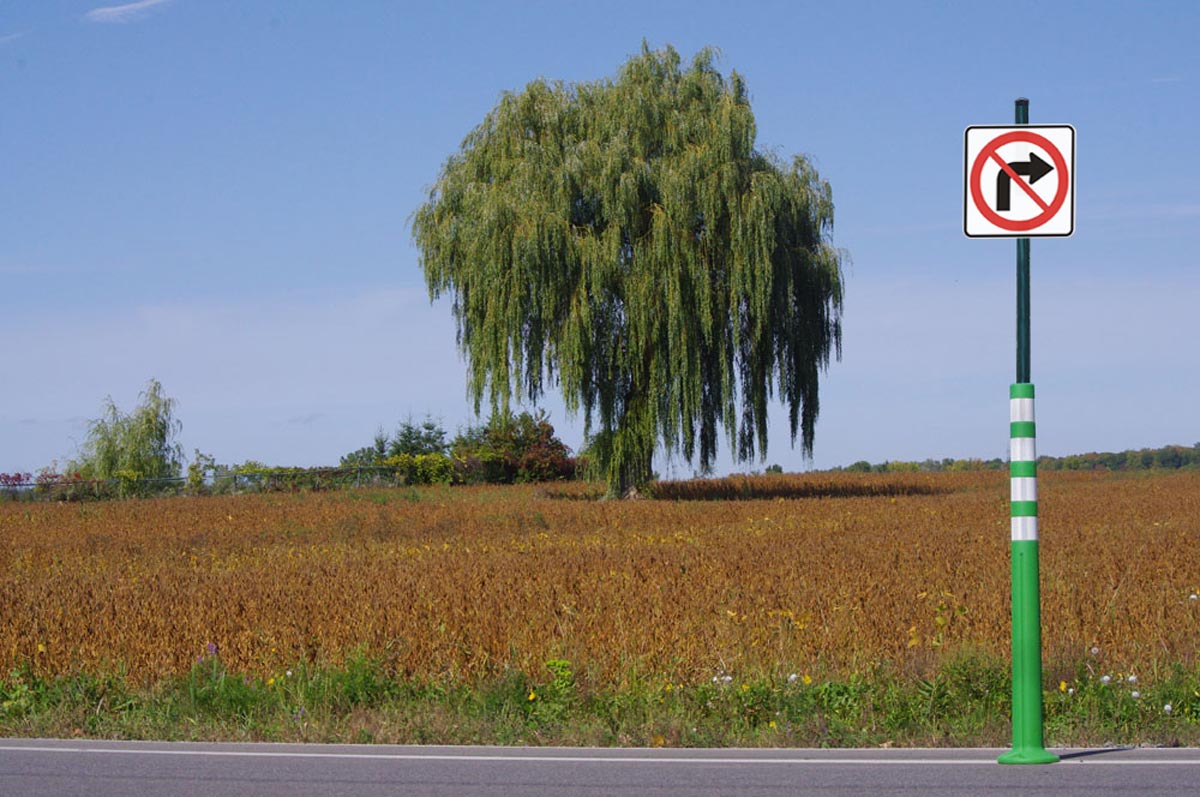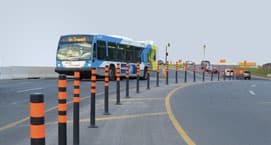 Flexible delineator
Flexible road delineators that maximize safety for all road users, available in several colors.
Find out more

76 mm CARVELLE NAIL #30708

60mm SIGN POST CAP #30770

60mm BLACK SIGN POST CAP #33089

200mm SLEEVE ANCHOR #31162

550mm SLEEVE ANCHOR #35441

900mm SLEEVE ANCHOR #31167

Double-sided Sign Mount #32040

TRAFFIC SIGN SUPPORT BRACKET #32041

ROUND TRAFFIC SIGN POST 2.375″ x 12′ #31320

ROUND TRAFFIC POST 2.375″ x 10′ #31322

TECHNICAL SPECIFICATIONS OF THE DEFLEXSIGN DELINEATOR AND SIGNPOST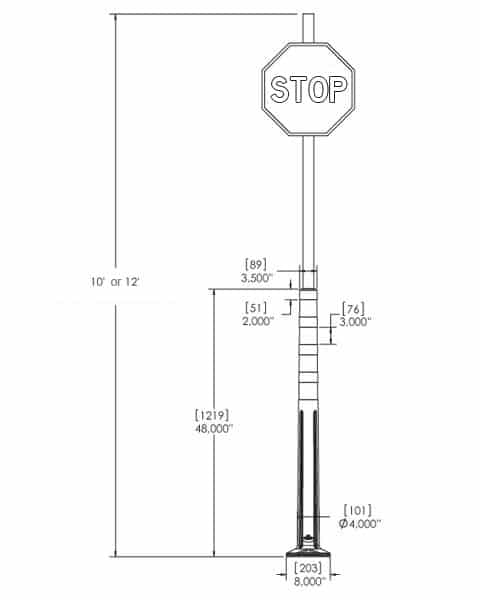 PRODUCT NUMBER – CHANNELIZER
32871: Black with Yellow Sheeting
34464: Black with White Sheeting
DIMENSIONS
Height: 1220 mm (48″)
Diameter: 90 mm (3.5″)
Weight: 1.5 kg (3.3 lb)
Sheeting: 76 mm (3″)
MATERIALS
Delineator: Flexible Polymer with anti-UV
Sheeting: Diamond grade "prismatic", type IV
PRODUCT NUMBER – BIKE PATH
32414: Green with Yellow Sheeting
35094: Green with White Sheeting
SIGNPOST DIMENSIONS
Channelizer: 60 mm dia. x 3 or 3.7 m (2.375″ dia. x 10″ or 12″)
Bike path: 60 mm dia. x 3 m (2.375″ dia. x 10′)