THIN-DOLLY Portable Speed Display
The THIN-DOLLY portable speed display is a small wheeled trolley equipped with a battery and a speed display. It can be used by the school crossing guard as a tool to calm traffic. The yellow structure installed in the center of the track has the effect of narrowing the passage which also encourages drivers to slow down. The THIN-12 screen is solid amber and without pictograms to program which makes the product extremely easy to use.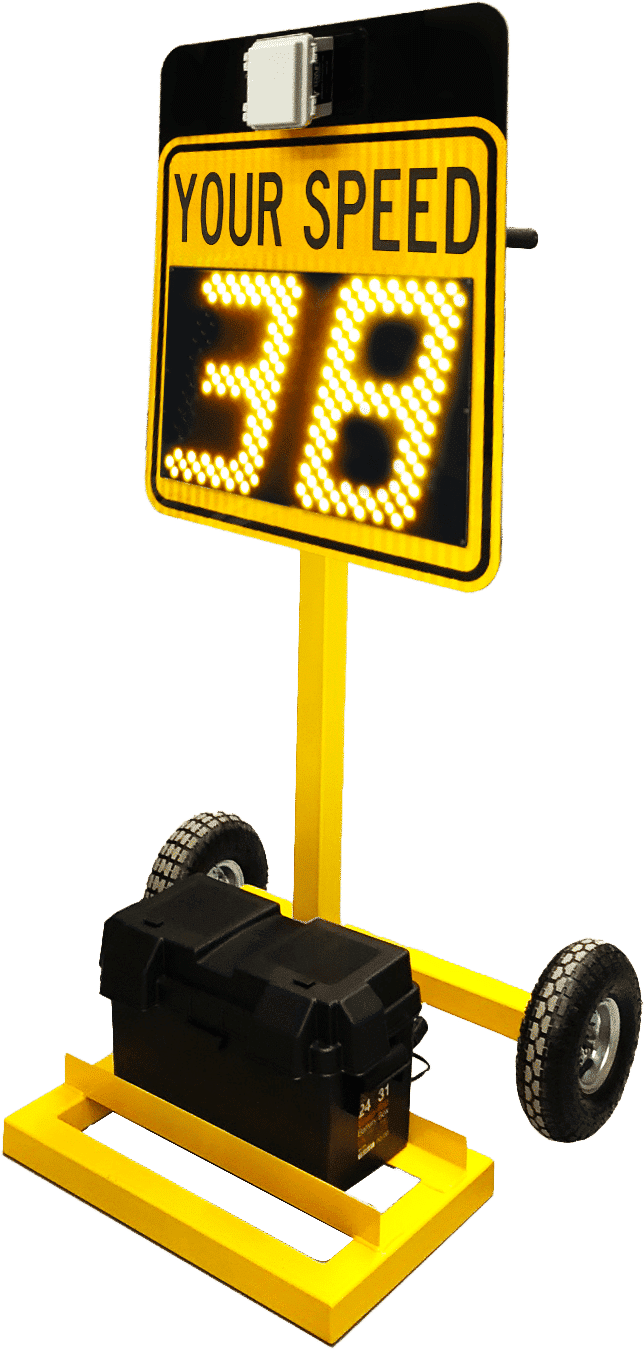 GREAT TRAFFIC CALMING TOOL

INCREASES SAFETY IN SCHOOL ZONES

EASILY MOVED BY A SINGLE PERSON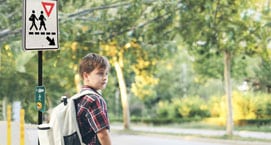 School Zone
The safety of our children is our top priority and drivers often need a reminder.
See the products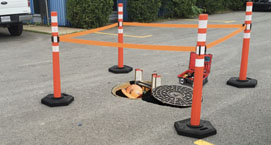 Work zone
We develop tools that increase safety for road workers and drivers.
See the products

TECHNICAL SPECIFICATIONS OF THE
SSA-7 DOLLY PORTABLE SPEED DISPLAY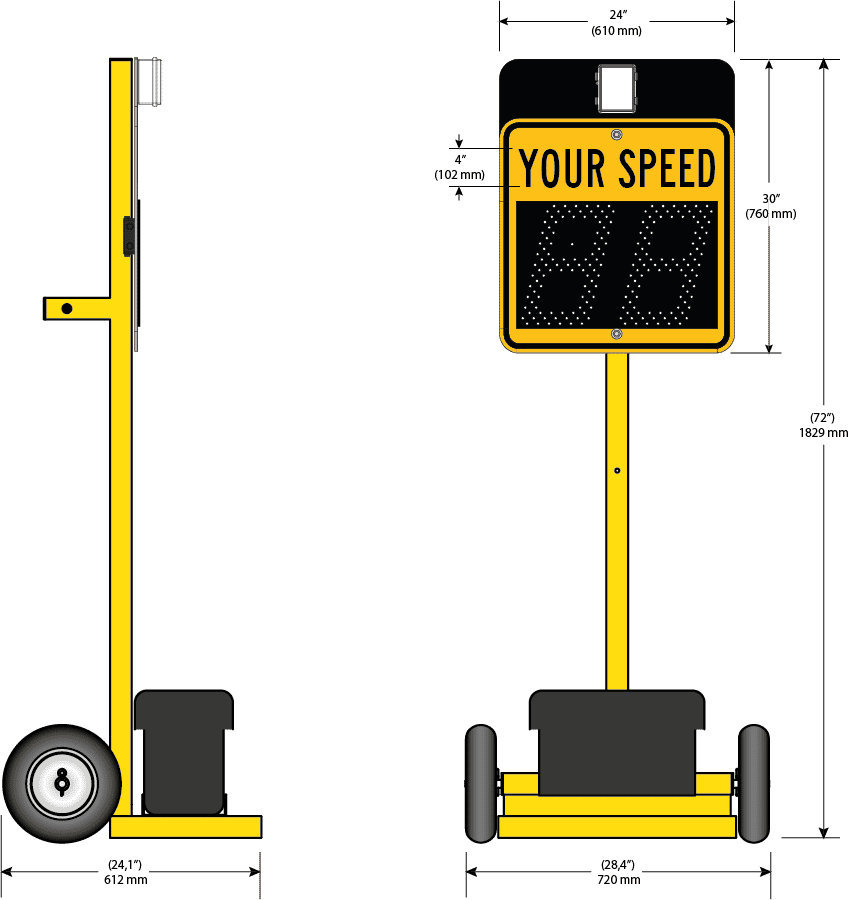 WARRANTY
Two (2) year Limited Warranty on defects for parts and workmanship
MATERIALS
Battery Housing: Black polyethylene (PEHD)
Structure: Painted steel powder polyester
Structure Color: Yellow RAL 1003
Wheels: Pneumatic 254 mm (10″)
Hardware: Stainless steel
Weight: 33 kg (72 lb)