Imavision Decorative Street Name Sign
Imavision Street name sign panel
The sturdy new Imavision decorative street name sign has an attractive appearance that contributes to the image of a community. It uses a large script to improve visibility, making the roads safer while responding to the needs of all age groups. Its shell is made of treated polymer, resistant to the most severe weather. These decorative panels are easy to install and come in two (2) sizes that comply to MTQ regulations.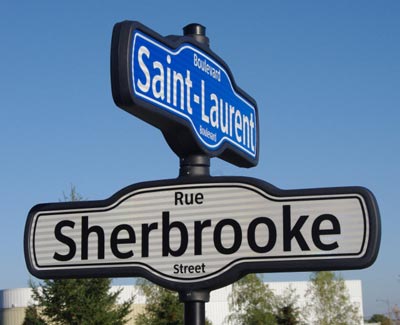 GREAT VISIBILITY FOR DRIVERS

IMPROVES SAFETY FOR ALL ROAD USERS

BETTER REACTION TIME FOR DRIVERS

ENHANCES MUNICIPALITY IMAGE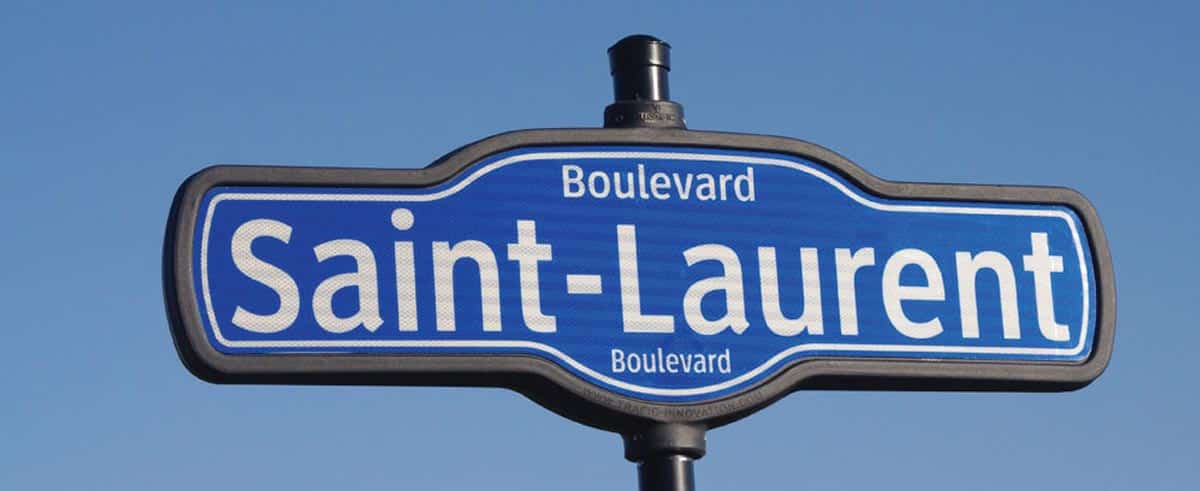 HERITAGE STREET NAMES
Imavision Street Name Signs are generally installed in historical neighborhoods, scenic municipalities and residential areas wanting to add a distinctive style. The Imavision is designed to slide onto a 60 mm (2.375″) round signpost. However, many other installation situations are possible with an assortment of brackets.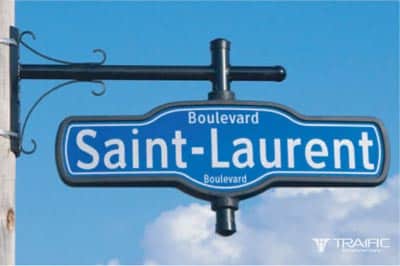 Bracket arm for installation #IMAPOT-S

ROUND TRAFFIC POST 2.375″ x 10′ #31322

60mm SIGN POST CAP #30770

550 mm (22″) Sleeve Anchor #31166

900 mm (36″) Sleeve Anchor #35193

200 mm (8ʺ) Sleeve Anchor #34286

TECHNICAL SPECIFICATIONS OF THE IMAVISION DECORATIVE STREET NAME SIGN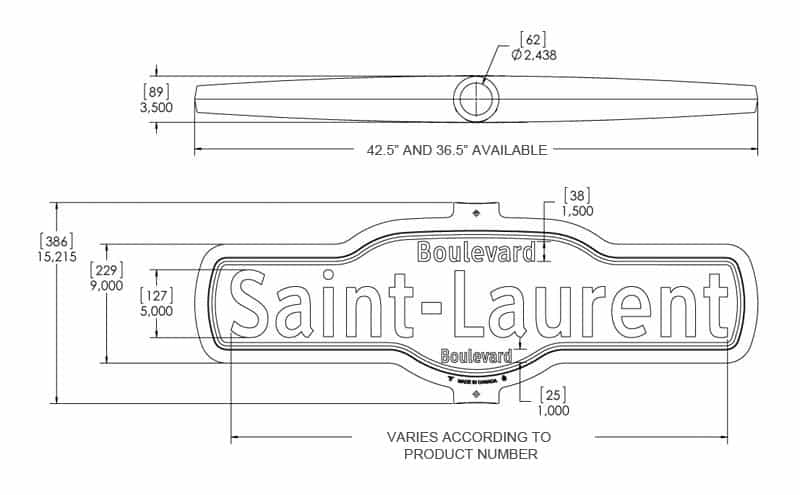 PRODUCT NUMBER
IMA42: 1080 mm (42.5″)
IMA36: 927 mm (36.5″)
DIMENSIONS
Width: (variable, according to the product no)
Height: 386 mm (15.22ʺ)
Weight: 2 kg (4.4 lb)
Lettering, generic: 38 and 25 mm (1.5ʺ and 1ʺ)
Lettering, specific: 127 mm (5ʺ)
MATERIALS
Shell: Polyethylene (PE) with anti-UV
Sheeting, Background: H.I. "prismatic", type IV
Sheeting, Lettering: Reversed, Translucent Film
COLORS
Film: Blue or White
Shell: Black Standard (other colors available)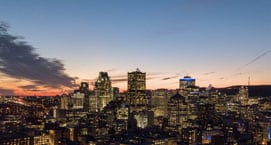 Smart Cities
Traffic Innovation offers several solutions for intelligent management of urban traffic.
See the products