RADAR TECHNOLOGY, DATA COLLECTION, RESULTS TABLES
The TNS-SV is a two-way Doppler road traffic analyzer, highly accurate on speed (over 99.5%) and therefore less accurate on counting. , which makes for non-intrusive field analysis. The speed analyzer gathers precise and detailed statistics. The radar has graphic display and four navigation buttons for a quick and simple set-up.
It provides an excellent understanding of traffic speed by time slot, approximate traffic flow (± 90%) and its AADT, speed variation (acceleration/deceleration) as well as the distribution of traffic into four (4) classes of vehicles (motorcycle, car, SUV and truck) and the 85th percentile.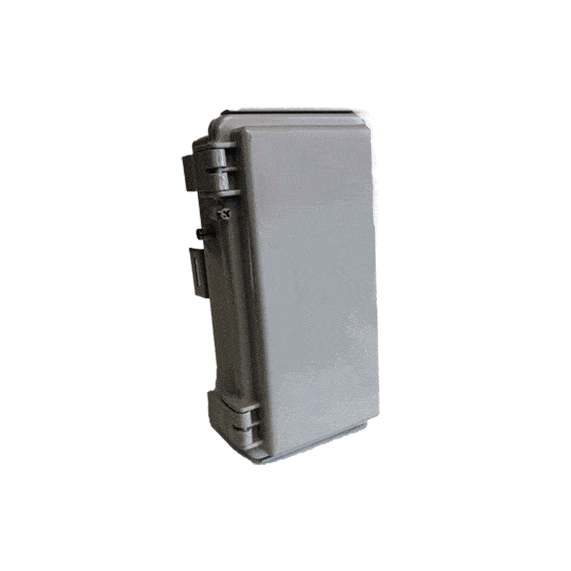 DATA COLLECTION AND CLASSIFICATION



BLUETOOTH WIRELESS DATA COLLECTION (OPTIONAL)

OPERATIONAL IN ALL WEATHER CONDITIONS

QUICK & EASY INSTALLATION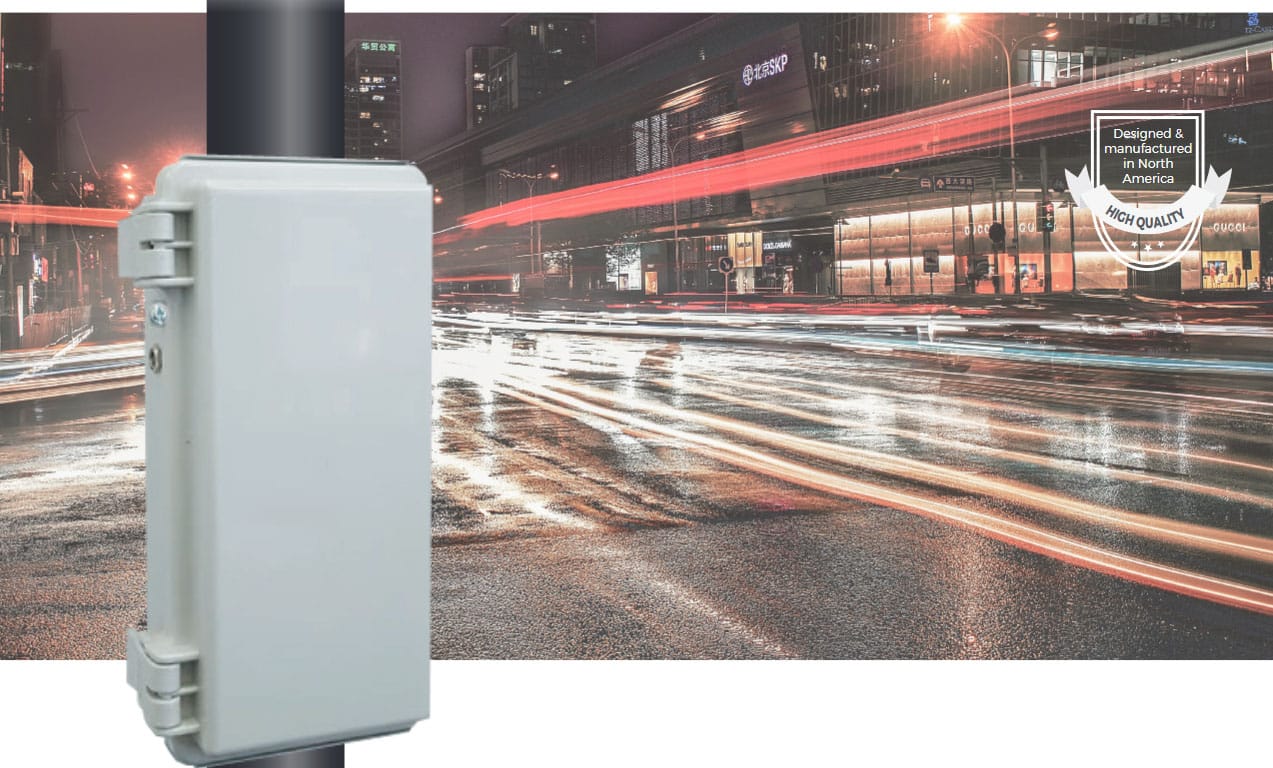 DEEP ANALYSIS TO IMPROVE ROAD TRAFFIC FLOW
Take into account that the TNS-SV is a bi-directional traffic analyzer and not a vehicle counter. The counting accuracy of the analyzer will vary depending on the traffic density and the road configuration. For example, in a residential area on a straight 300m segment without intersection, the accuracy will be close to 100%.
On the other hand, in dense traffic or 4 lanes, vehicles could obstruct the capture of the smaller ones and the counting would be altered. However, the speed report generates analysis information for a good management of your road network.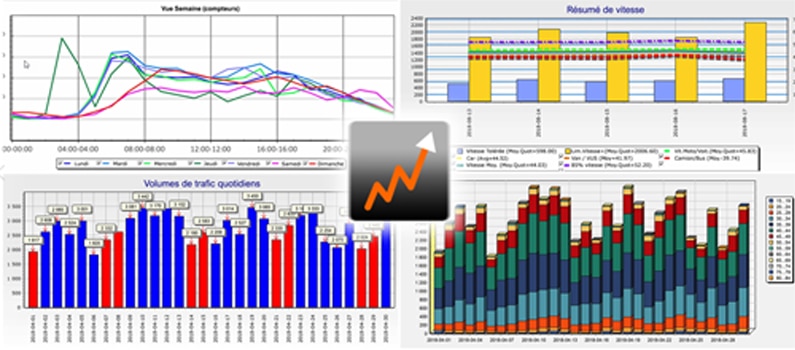 TECHNICAL SPECIFICATIONS OF THE
TNS-SV TRAFFIC ANALYZER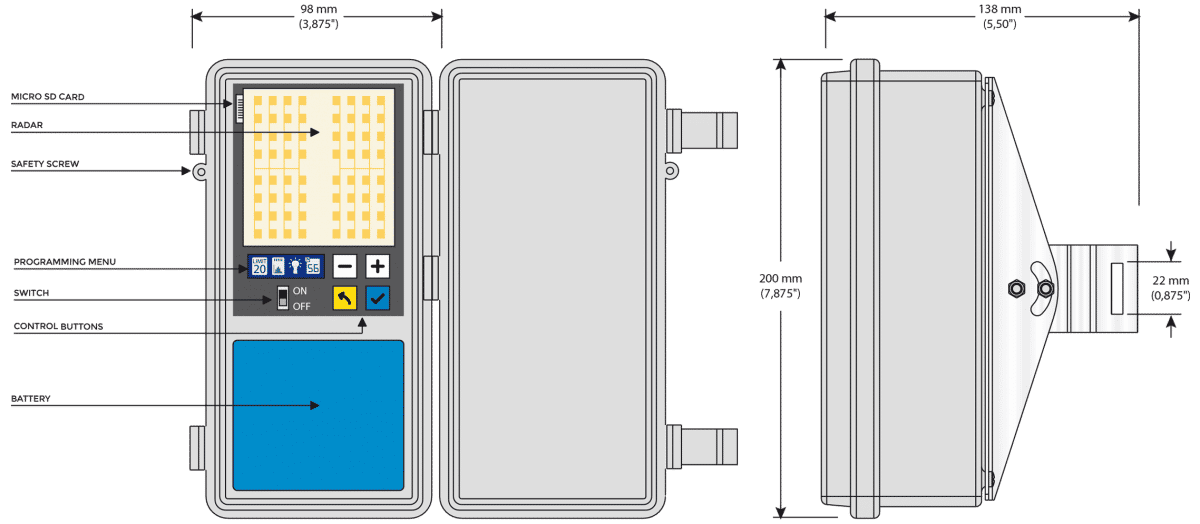 MATERIALS
Housing: ABS
Mounting Bracket: Stainless steel
FEATURES
Radar Type: Doppler (24.125 Ghz)
Data Collection: Bidirectional
Range: 300 m (1000′)
Width: 12°H x 24°V
Captured Speeds: 5 to 200 km/h (3 to 124 mph)
Wireless Communication: Bluetooth (optional)
Wireles Range: Up to 100 m (328′) without obstacles
Power Source: 7.4 V Lithium battery
Nominal Current: 35 mA
Battery Autonomy: Up to 7 days
Power Supply: Solar panel (optional)
Voltage In: 10.8 to 28 VDC
Operational Temperature: -40 to 50°C (-40 to 122°F)
Product number
Description
Box : Dimension – Weight
HSS Code
Assembly Kit
#37325
TNS-SV Radar Speed Analyser
17 x 14 x 7 in – 10 lb
8530.90
Activation Options
#37671
Bluetooth communication with 30W Solar Power Unit
17 x 14 x 7 in – 10 lb
8530.90
#38332
CLOUD modem communication with 50W Solar Power Unit. Annual hosting not included
17 x 14 x 7 in – 10 lb
8530.90
#37319
Annual hosting service and connection for NAVIGATE platform – including cellular communication costs and updates
N/A
N/A
#36106
Teleconference training – Hourly rate
N/A
N/A
Included : Installation hardware for streetlight pole. 2 years Limited Warranty againts defects in workmanship and materials.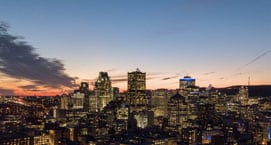 Smart Cities
Traffic Innovation offers several solutions for intelligent management of urban traffic.
See the products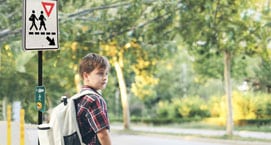 School Zone
The safety of our children is our top priority and drivers often need a reminder.
See the products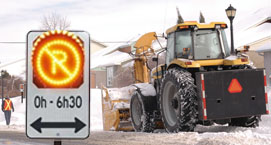 Parking Management
Efficient communication is key to providing safe parking areas for drivers and pedestrians.
See the products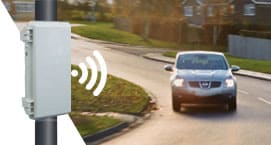 Analyzer and Radar Detector TNS
Discreet and non-intrusive traffic counter, analyzer and radar detector TNS for an in-depth understanding of your road traffic.
Find out more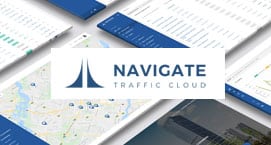 Cloud-based Platform Management
Road management software designed to access data and control displays for your electronic signage via Cloud.
Find out more