A cloud-based PLATFORM for the ADVANCED REMOTE MANAGEMENT of ELECTRONIC TRAFFIC SIGNS
You can now set up your electronic signage and collect road traffic information directly online!
Access your data, monitor and change the display of your smart signs from your computer, tablet and mobile phone.
With the intuitive Navigate Traffic Cloud™ interface, you can locate your equipment on a map and get instant data on volumes by vehicle type and average speed, and compare with allowable limits.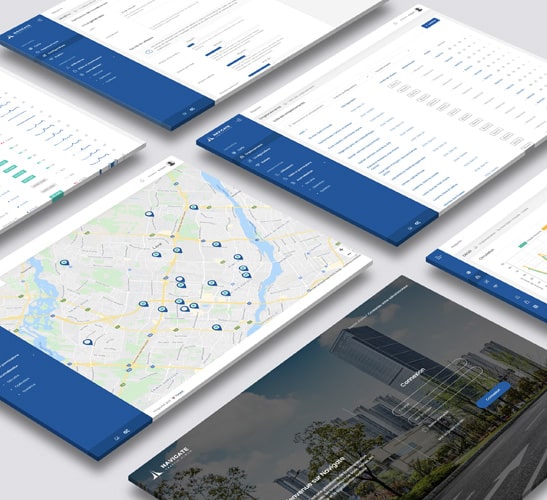 Signal management via CLOUD


Real-time data collection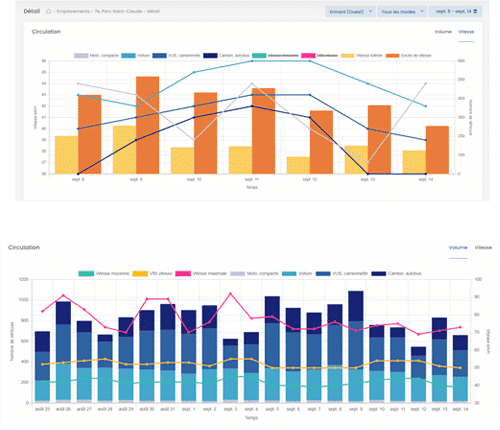 ROAD DATA COLLECTION for enlightened traffic management
TEXT ALERTS FOR low battery and speeding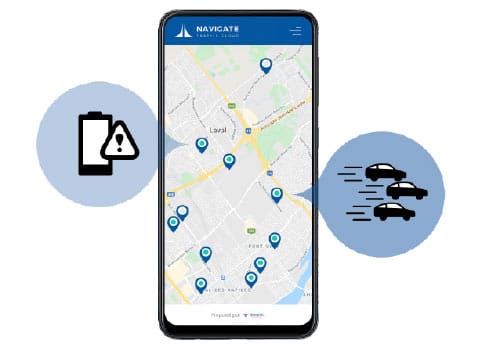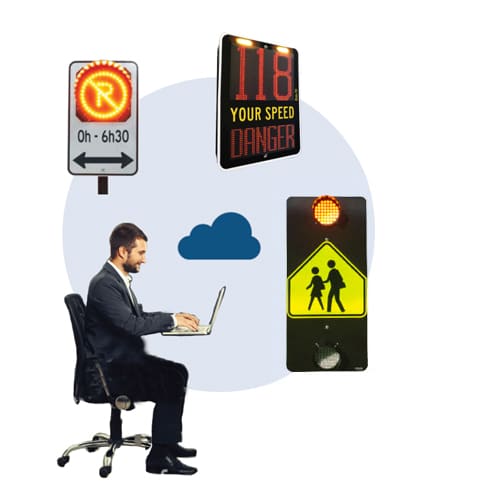 EFFICIENT AND ECONOMICAL MANAGEMENT OF TRAFFIC SIGNS
No parking, radar speed ​​display, LED, variable message signs and traffic analyzers.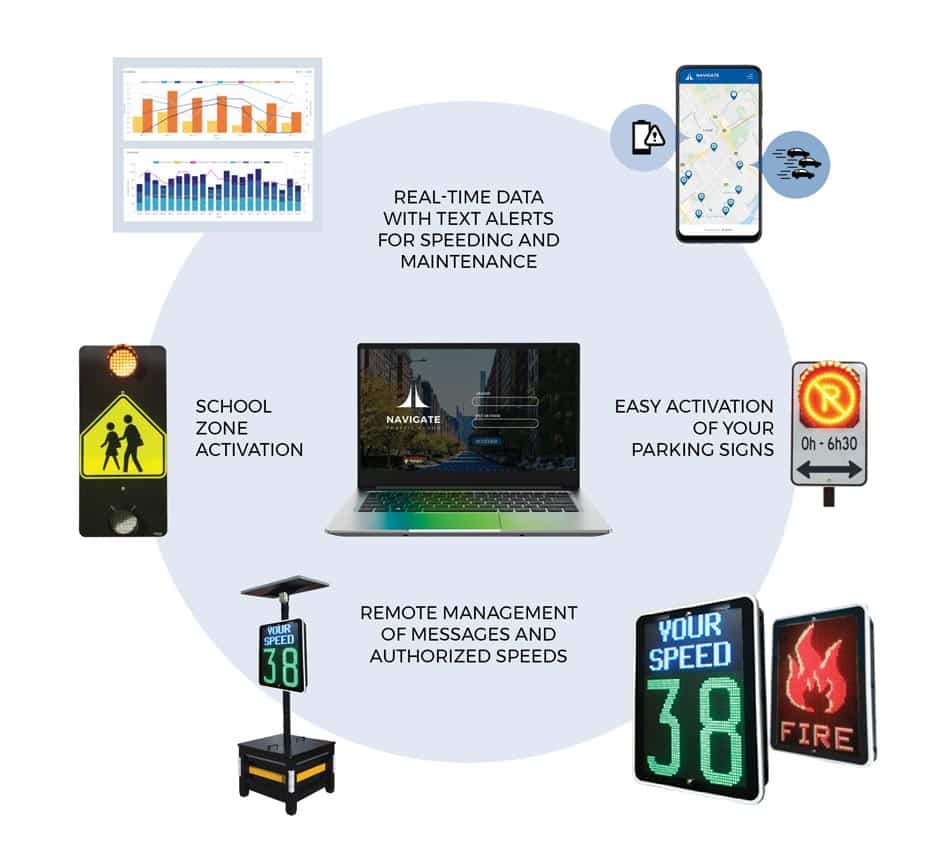 Alerts in case of low battery or excessive speed.

Logging of access and operations.

Used to confirm a remote command and validate reception of the function.

In radar mode, allows you to activate and deactivate the spy mode without display while collecting traffic data.

Scalable platform and interation of multiple signage technologies 

Allows the creation of global statistical reports and the classification of vehicles.

Remote management of variable time slots.

Geolocation of panels on an interactive map.
Products with Navigate Traffic CloudTM