BOPS-MC Protective Safety Steel Bollard
Often used in new layouts, the BOPS​-MC protective safety steel bollard provides adequate protection for a sidewalk projection to ease traffic. From an aesthetic point of view, it is also used to delimit a zone reserved for pedestrians while remaining inaccessible to vehicles.
The safety bollard is installed in concrete (on a concrete sidewalk projection) with an internal support fixed with a threaded rod inserted in a 450 mm (17.7″) steel carvelle sleeve.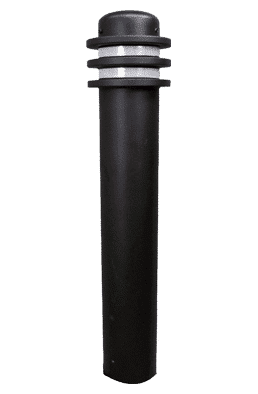 HIGHLY VISIBLE AND AESTHETIC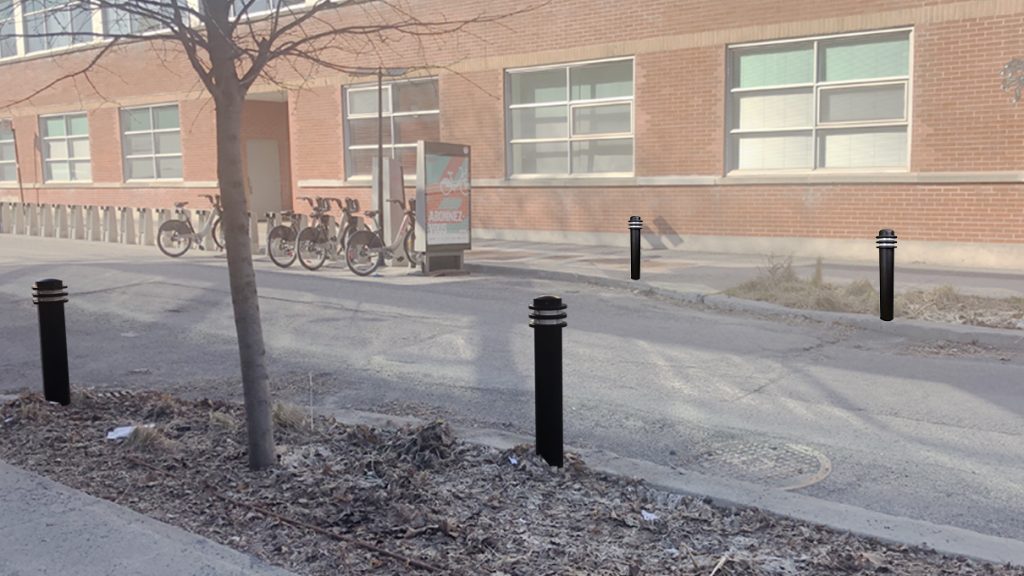 TECHNICAL SPECIFICATIONS OF THE
BOPS-MC PROTECTIVE SAFETY STEEL BOLLARD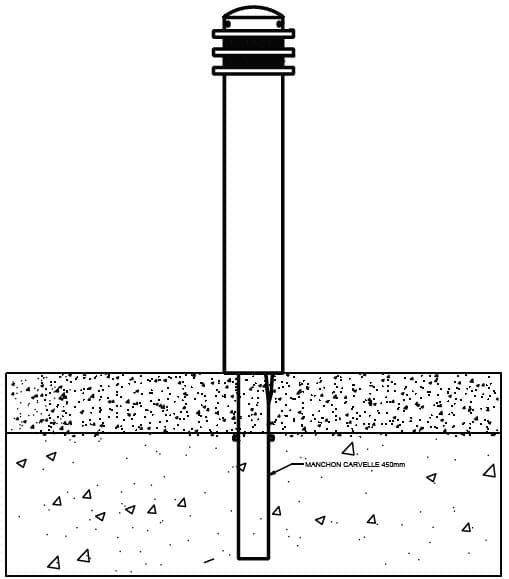 MATERIALS
Bollard: Steel
Finish: Powder-coated Textured Black
Reflective Sheeting: White H.I. "prismatic", type IV
Product Number
Description
Dimensions – Weight
HSS Code
Ensemble
#36127
BOPS Protective bollard Powder-coated Textured Black. (Does not include the anchoring system)
34 x 5.5 in – 63 lbs
N/A
#37482
Safety bollard anchoring system
Call for info
N/A
Options
#33769
Hexagonal rubber base
Call for info
N/A
#35199
Deflex ASPHALT Bolt-In Installation Kit
Call for info
N/A
#32410
Adhesive Mastic 8″ square c/w bolts & transfer plate
Call for info
N/A
Included with kit: Two (2) year Limited Warranty againts defects in workmanship and materials.