LED road sign for pedestrian and school crosswalk P-270
LED TRAFFIC SIGN
Used in locations where visibility is limited, the
P-270

LED

road sign for

pedestrian

and 

school

crosswalks
maximizes
drivers'
attention
on
crosswalks
in
critical
locations
.
The
preprogrammed
flashing
LEDs
integrated
into
the
pictogram
can
be
activated
in
three
ways:
with
a
push
button,
with
an
internal
calendar
or
continuously
24/7
.
Thanks
to
the
integrated
photocell,
the
intensity
of
the
LEDs
automatically
adjusts
to
the
ambient
light
at
night.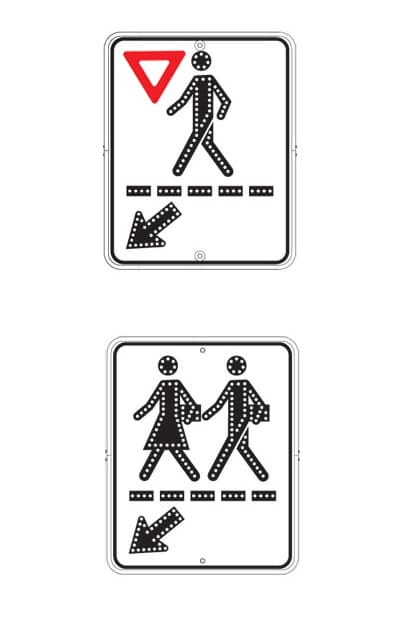 DESCRETE, LIGHT AND THIN DESIGN

EASY INSTALLATION ON STANDARD POSTS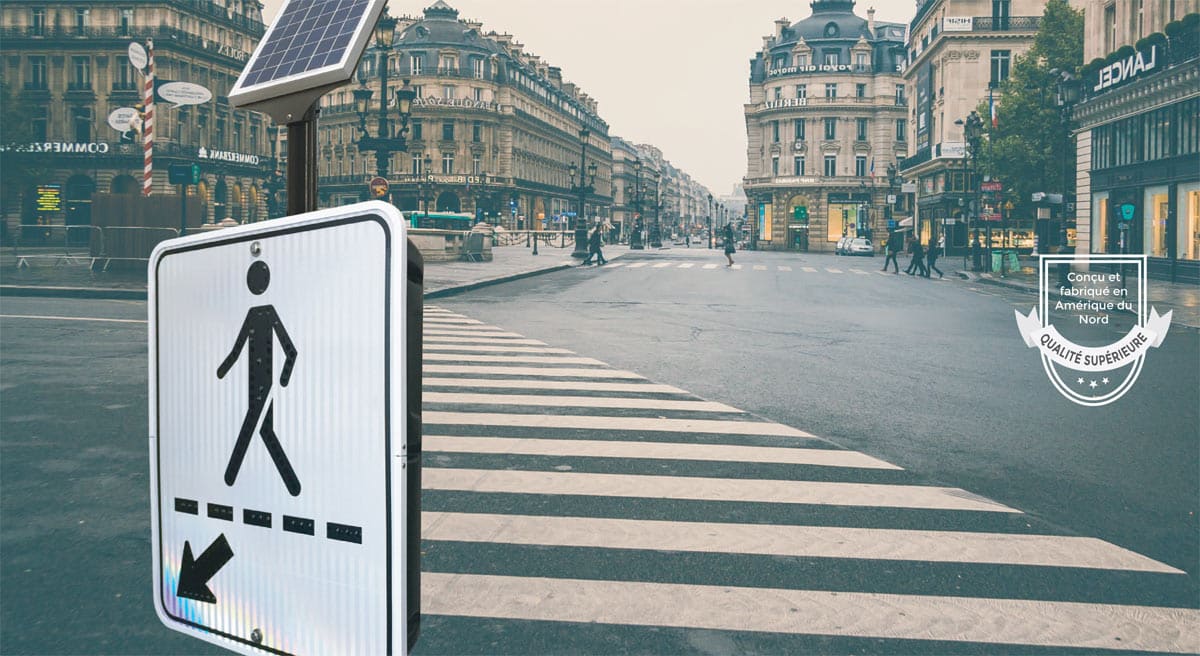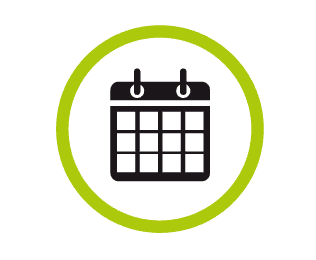 SCHEDULE
Every controller is equipped with an internal schedule that can start or stop the system according to desired date and time. While in standby, pressing the push-button can still activate the system, which is great for school zones situations.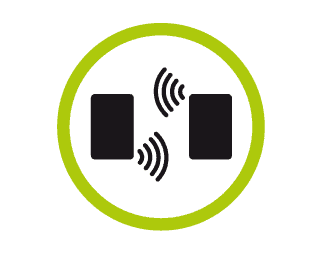 EASY PAIRING OF WIRELESS DEVICES
Whether pairing a remote control or two flashers together, the procedure is quick and easy. The wireless module can be added to the controller, allowing devices to create links between each other. Pairing can be done either in factory or on site, with a computer.

Remote for crossing guard #36436

Wireless remote on bollard #36266

Push button with cable

Wireless remote with sign #36227

Pedestrian detector (-2 days of autonomy) #36738

Solar panel

Current conversion kit 120v to 12v IP67 with battery #35990

Solar panel adaptor, Telespar 2 inches #33512

Communication fob wireless #36741

Additional cable for 2nd flasher #36739

P-270 for 2 inches Telespar post installation #37089

TECHNICAL SPECIFICATIONS OF THE LED ROAD SIGN FOR PEDESTRIAN AND SCHOOL CROSSWALK P-270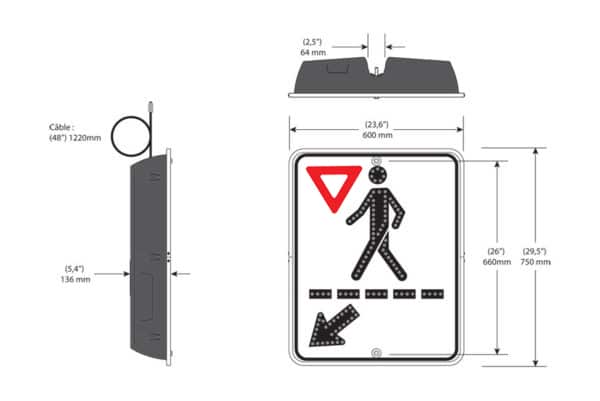 PRODUCT NUMBER
#37079: Right crosswalk (p-270-2-D)
#37090: Left crosswalk (p-270-2-G)
#37092: Right school (p-270-1-D)
#37095: Left school (p-270-1-G)
ELECTRICAL COMPONENTS
LED Type: 5 mm (T-1 3/4)
Angularity: 25°
Color: Cool White (8000K)
Visibility: Over 300 m (1000′)
Consumption Pedestrian: 8.7 Wh (day) – 3,1 Wh (night)
Conseumption Schoolboy: 13.5 Wh (day) – 4,6 Wh (night)
Controller: Built-in
Auto-Dimmer: Built-in (Control Box)
Voltage In: 10.8 to 15 VDC
Voltage Out: 10.8 to 15 VDC
Dry Contact: 9 to 36 VDC
Connector: Snap-in, Overmolded IP67, 10 mm OD
Flashing Type: 0.1 – 0.2 – 0.5 sec. or Tri-flash, 60x per min.
Operation: Push button or Wireless activation
Wireless Communication: 9 to 36 VDC
Wireless Range: Up to 100 m (330′) free field
Pairing: Built-in (Control Box), PC
Flashing Duration: 30 or 45 sec. under Controller settings (from 1 to 5000 sec. under PC settings)
Operational Temperature: -40 to +50°C (-40 to +131°F)
Pre-setup: 0.2 sec. for 30 seconds
MATERIALS
Housing: Polyethylene (HDPE) UV protection
Sign Face: Acrylic 5 mm (.188 ")
Reflective Sheeting: White, High Intensity, Type III
Environmental Protection: IP54
Weight: 9 kg (20 lb)
SOLAR Power unit
Solar Panel: 30 W
Battery: 12.8 V – 27 Ah – Lithium LifePo4
Solar Charger: 10 A – MPPT – IP67
Operating Temperature: -40 to +74ºC (-40 to + 165ºF)
Environmental Protection: IP54
Size: 349 x 670 mm (13-3/4″ x 26-3/8″)
Weight: 7.7 kg (17 lb)
INSTALLATION
Includes hardware for
2.375″ + round sign posts
SHIPPING
Box : 914 x 610 x 102 mm (36″ x 24″ x 6″)
Weight : 10 kg (22 lb)
WARRANTY
Two (2) year Limited Warranty on defects
for worksmanship and materials.