DEFLEX B-TRV-10 Flexible Delineator for Road Work
THE DEFLEX B-TRV-10 DELINEATOR COMPLIES WITH NCHRP-350 STANDARDS
The Deflex B-TRV-10 flexible delineator for road work safety is designed to channelize traffic in narrow areas. The B-TRV-10 can be used instead of much wider channelizer drums to save space and keep the area safe for road workers and oncoming vehicles. The flexibility of the delineator ensures good value since it can withstand 200 impacts, regain its shape and maintain its safety barrier function.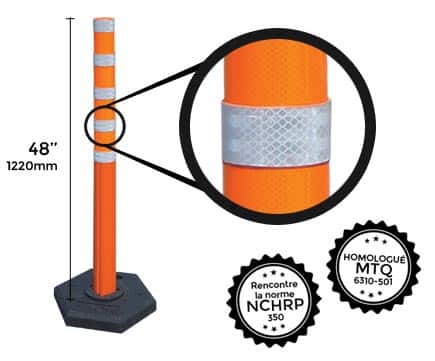 T-RV-10 TMEQ CERTIFICATION

FLEXIBLE POLYMER WITH ANTI-UV TREATMENT

MULTIPLE INSTALLATION OPTIONS

MAXIMUM VISIBILITY WITH 90 mm (3.5″) OF REFLECTIVE SHEETING

MULTIPLE INSTALLATION OPTIONS FOR THE DEFLEX B-TRV-10 FLEXIBLE DELINEATOR FOR ROAD WORK
The DEFLEX B-TRV-10 flexible delineator post for road work is made of flexible polymer and regains its original shape after more than 200 impacts.


Standard installation kit #31094

Rubber stabilizer 7.25kg / 16lb #33769

Standard installation kit #35199

Adhesive mastic for temporary installation #MA8C-DEFLEX

TECHNICAL SPECIFICATIONS OF THE DEFLEX B-TRV-10 FLEXIBLE DELINEATOR FOR ROAD WORK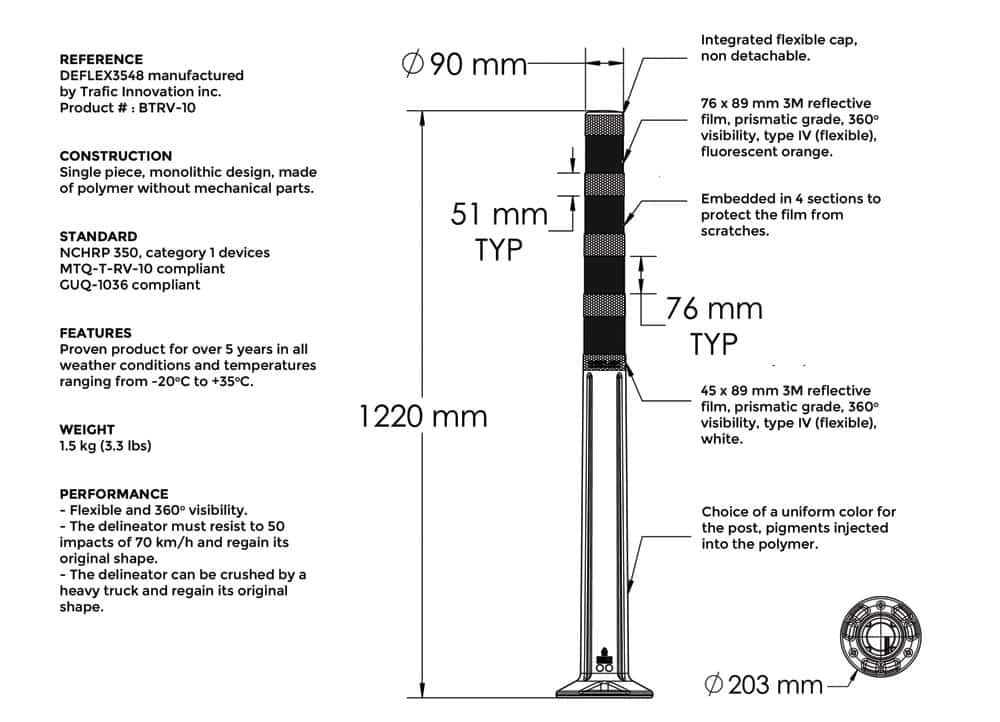 MATERIALS
Delineator: Flexible Polymer with anti-UV
Sheeting: Diamond grade "prismatic", type IV
FEATURES
Proven product since 2012 in harsh weather conditions and in temperatures between -20 and +35°C (-4 and +95°F).
PERFORMANCE
360° flexibility and visibility.
The delineator must resist to 200 impacts of 70 km/h (45 mph) and regain its original shape. The delineator can be crushed by a heavy truck and regain its original shape.
STANDARD
NCHRP-350, category 1 devices
COMPOSITION
Molded-in and non-detachable flexible cap.
Four (4) embedded stripe sections protected from damage.
3M prismatic grade (type IV) reflective sheeting, flexible and visible on 360°.
Many colors available, pigment integrated into the polymer material.
Product Number
Description
Dimensions – Weight
HSS Code
#33886
Orange B-TRV-10 Flexible delineator

Pallet 100 units : 44 x 50 x 80 in – 450 lbs

3926.90
Options
#33769
Hexagonal rubber base

Pallet 50 units : 42 x 46 x 26 in – 1100 lbs

4017.00
#35199
Deflex ASPHALT Bolt-In Installation Kit

Box 50 units : 11 x 17 x 4 in – 33 lbs

N/A
#32410
Adhesive Mastic 8″ square c/w bolts & transfer plate

Box 50 units : 11 x 17 x 8 in – 75 lbs

N/A
#31094
Standard installation kit

Box 50 units : 42 x 46 x 16 in – 225 lbs

N/A
Included with kit: Two (2) year Limited Warranty againts defects in workmanship and materials.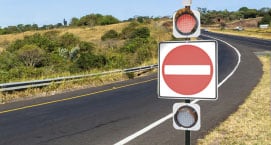 Road Channelizing
Effective communication of road hazards is essential to improving safety and traffic flow. Road channelizing prevents accidents.
See the products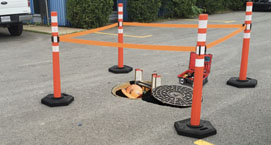 Work Zone
Knowing that road workers are at risk every day, we develop tools that increase safety for road workers and drivers.
See the products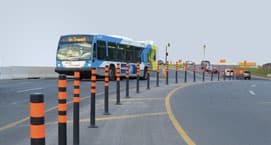 Flexible Delineator
Flexible road delineators that maximize safety for all road users, available in several colors.
Find out more