RSSA Trailer for Portable Speed Display Sign
RSSA Trailer for Portable Speed Display
Especially built for the Kam SSA-3C Portable Speed Display, the RSSA Trailer is designed to easily relocate the speed display with most vehicles armed with a standard 1 7/8″ to 2″ hitch ball.
Made of galvanized steel, the trailer is heavy-duty and weatherproof. It comes completely equipped with a jack, a winch, independent wheel suspension, a spare wheel, safety reflectors and regulatory LED lights.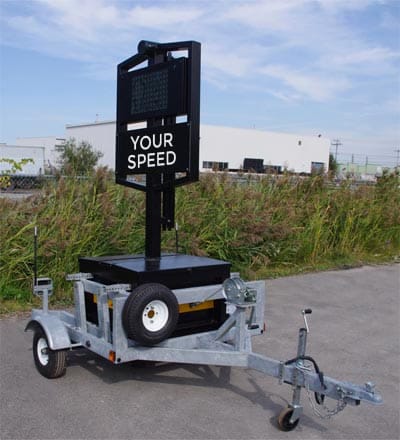 OPERATION BY A SINGLE WORKER


SPEED DISPLAY INSTALLATION IN TIGHT SPOTS



TECHNICAL SPECIFICATIONS OF THE
RSSA TRAILER FOR PORTABLE SPEED DISPLAY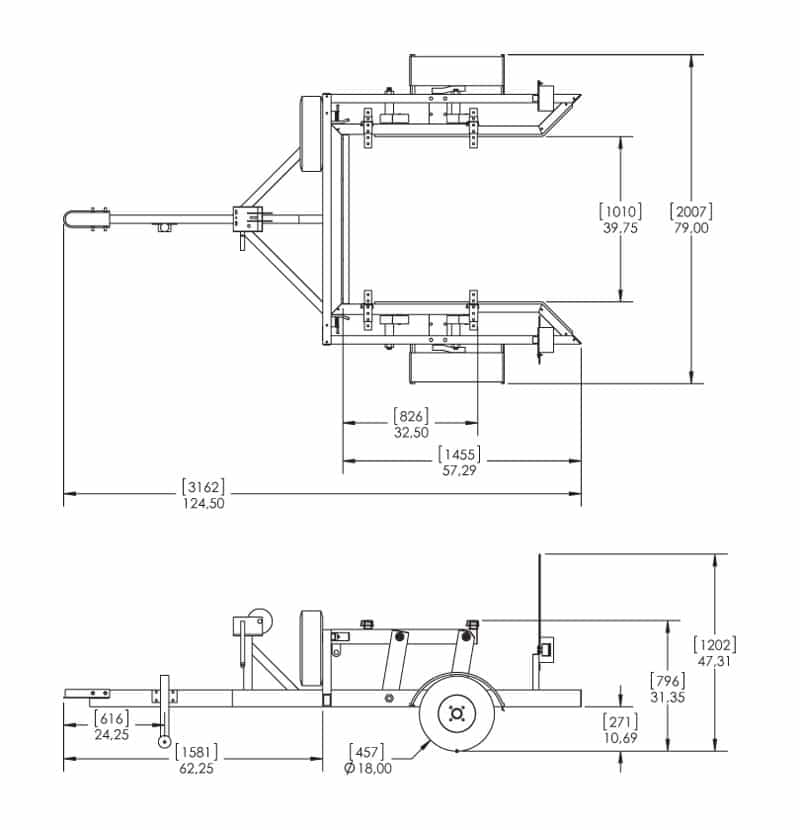 DIMENSIONS
Length, Overall: 3162 mm (124.5″)
Width, Overall: 2007 mm (79″)
Width, Useful: 1010 mm (39.75″)
Ground Clearance: 267 mm (10.5″)
Weight: 275 kg (606 lb)
FEATURES
Jack
Winch
LED Lights
Independent Wheel Suspension
457 mm (18″) Spare Wheel
50 mm (2″) Coupler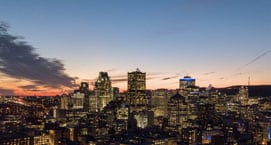 Smart Cities
Traffic Innovation offers several solutions for intelligent management of urban traffic.
See the products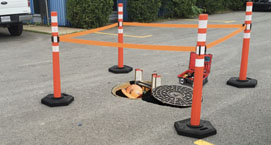 Work Zone
Knowing that road workers are at risk every day, we develop tools that increase safety for road workers and drivers.
See the products

Coupler 1-7/8″ (1.875″) #34149

Coupler 2-5/16″ (2,313″)