Thin-PSM Thin Led Parking Management Sign
The thin smart parking management sign is made for maintenance and winter parking management. Thanks to wireless communication and activation, your operators will be able to efficiently manage your signage, which will greatly reduce maintenance operations. Quickly and clearly informing citizens is a priority and the implementation of the thin sign provides short-term savings on management costs as well as staff mobilization, which are important factors in envisioning a smart city.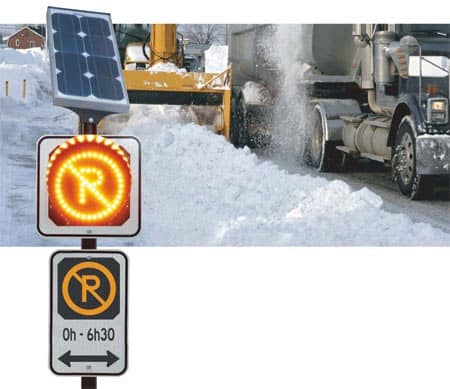 ERGONOMIC & ULTRA-LIGHT 1.36 kg (3 lb)

QUICK & EASY INSTALLATION


HIGHLY VISIBLE LED LIGHTS

Icon of wireless activation - Traffic Innovation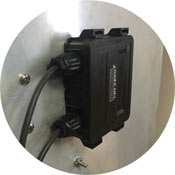 INTEGRATED SMART MODULE
Integrated programmable module, compatible with external contacts (dry contacts)


Technical specifications of SLUM-10 LED PARKING SIGN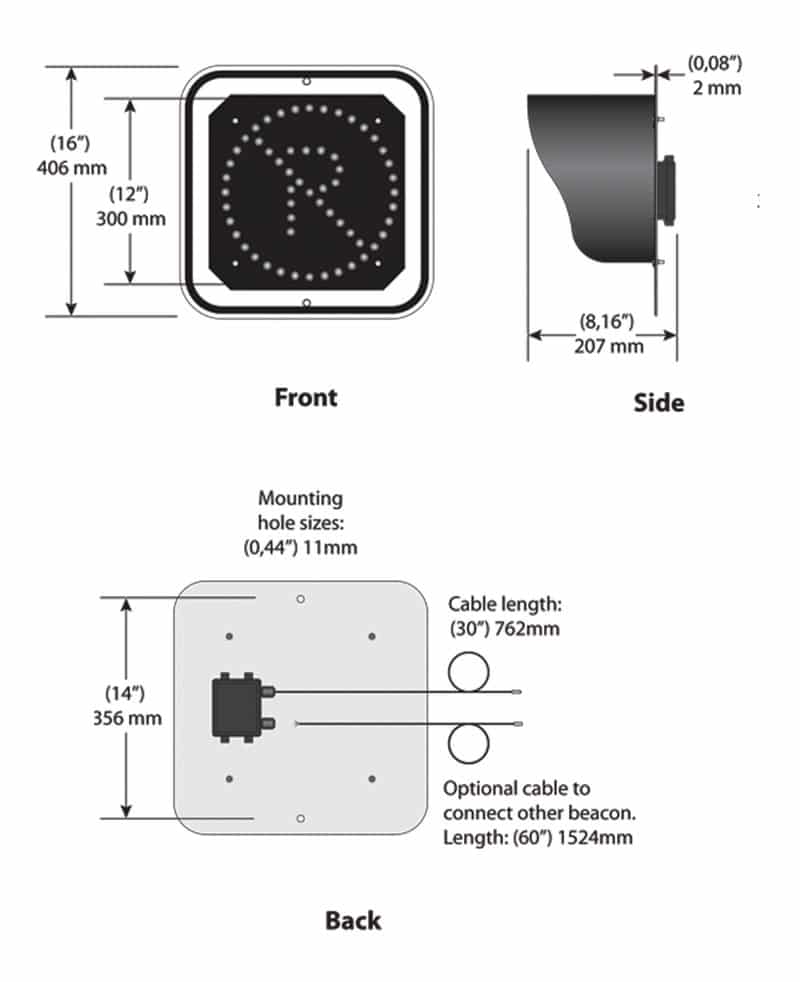 MATERIALS
Reflective Sheeting: 3M high-intensity prismatic D 4956-09 ASTM type IV
Pane l: 2 mm (.08″) Aluminum 5052-H38
Visor: Aluminum, Black Powder Coated
Lens: UV Stabilized Clear PPMA
Environmental Protection: IP67
Weight : 1.8 kg (4 lb)
ELECTRICAL COMPONENTS
Beacon Size: 200 mm (8 in) or 300 mm (12 in)
Standard: MTQ – Book V
LEDs Life Expectancy: 50,000 hr
Luminosity: 8 po = 11 cd Day – 44 cd Night, 12 po = 170 cd Day – 70 cd Night
Color: Orange 605 nm Wavelength
Power Consumption @ 12 V: 1.44 W Day – 0.5 W Night (0.2 sec flash)
Controller: Built-in
Controller Input Voltage: 10.8 to 15 VDC
Connector: Snap-in, Overmolded IP67 Connector, 10 mm OD
Flash Patterns: MUTCD (0.5 sec) or Solar Panel Mode (0.2 sec)
Operation Modes: 24 hrs, Night Only or Optional Activation
Operating Temperatures: -40 to +55°C (-40 to +131°F)
Product number
Description
Box : Dimension – Weight
HSS Code
Assembly Kit
#38267
'No Parking' LED Flashing Beacon 8 po (200 mm) – 30 w solar power unit
18 x 32 x 14 in – 36 lb
8530.90
Options
#38888
'No Parking' LED Flashing Beacon 8 po (200 mm) – AC/DC
18 x 32 x 14 in – 36 lb
8530.90
Included with beacon : Installation hardware for 2'' Telespar post, 2-3/8'' round pole, U-Post or streetlight pole. 30 in (760 mm) Male/female extension. Smart USB Dongle required to change configuration of the beacons. Two (2) years Limited Warranty against defects in workmanship and materials.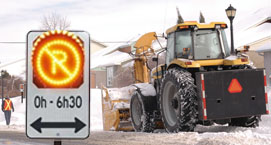 Parking Management
Efficient communication is key to providing safe parking areas for drivers and pedestrians.
See the products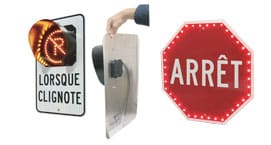 THIN LED Electronic Sign
The Thin LED Electronic Sign has a technology allowing electronic components to be embedded into the thickness of a standard traffic sign.
Find out more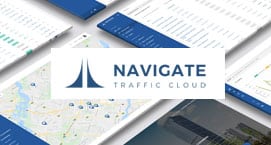 Cloud-based Platform Management
Road management software designed to access data and control displays for your electronic signage via Cloud.
Find out more