STP-LUX / Smart Crosswalk Lighting System
STP-LUX CROSSWALK LIGHTING
Pedestrians must be visible day and night to be safe when crossing the road. The STP-LUX crosswalk lighting system was specifically designed to meet the visibility needs of both drivers and pedestrians.
Thanks to its asymmetric optics, it projects light beams vertically and horizontally to illuminate both the pedestrian's body and the markings on the road. With an average luminous flux of 100/350 lux, this lighting system provides a stark contrast between the crosswalk and its surrounding environment to ensure the safety of all road users.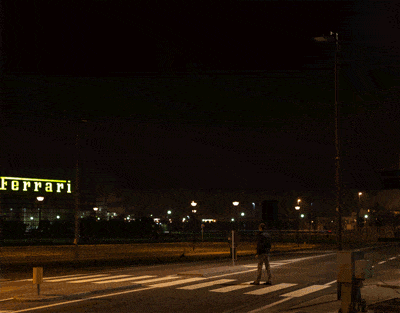 ILLUMINATES HORIZONTALY & VERTICALY

HIGHLIGHTS PEDESTRIAN PRIORITY

CLEARLY IDENTIFIES CROSSWALK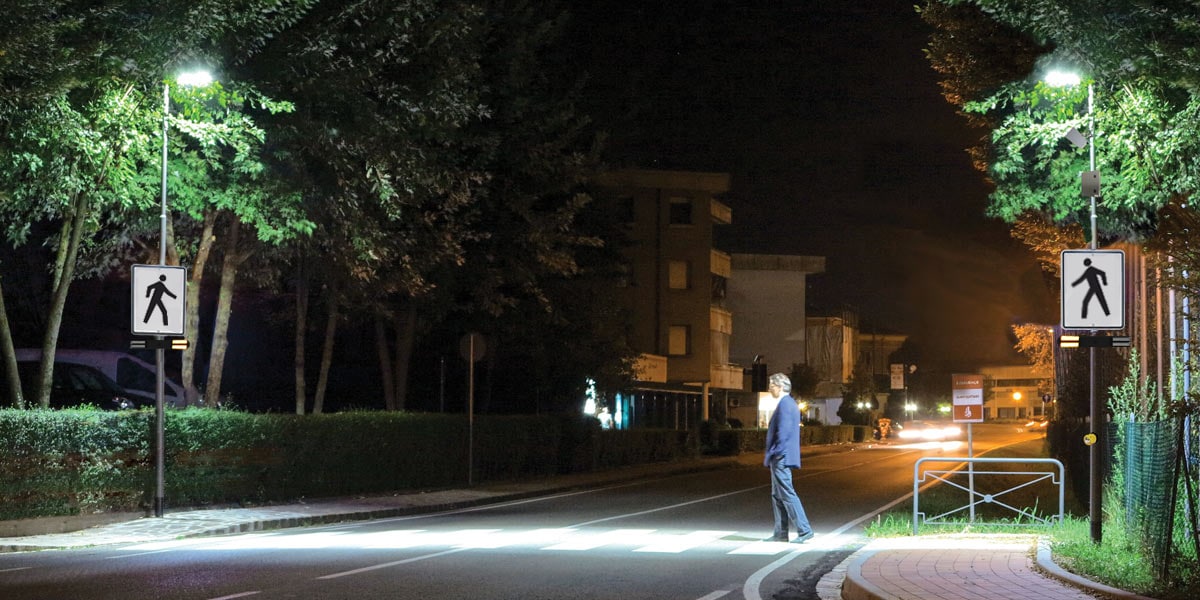 PSEUDOCOLOR REPRESENTATION

CROSSWALK LIGHTING ACTIVATION AND FEATURES

FEATURES OF THE STP-LUX CROSSWALK LIGHTING SYSTEM
LIGHTING HEAD
Optic especially designed to precisely delimit the pedestrian crossing. Thanks to its asymmetrical optics, it projects vertical and horizontal light, which allows to illuminate both the crosspiece on the ground and the body of the pedestrian. A 0-10 volt control allows the lighting to be maintained at 40% intensity at night time. Lighting increases to 100% only when a pedestrian is present.
POLE
100 mm (4″) round post in galvanized steel and coated with polyester powder. The holes for passing the electric wires are drilled before painting.
RECTANGULAR RAPID FLASH BEACON LIGHTS (RRFB)
Tome V-compliant, rectangular rapid flash beacons (RRRFB) only activate when a pedestrian crosses. RRFBs ensure maximum attention from drivers regarding the presence of pedestrians.
PUSHBUTTON
Compliant with industry standards, the push button allows pedestrians to increase light intensity and activate RRFB for a period of 30 seconds.


TECHNICAL SPECIFICATIONS OF THE STP-LUX CROSSWALK LIGHTING SYSTEM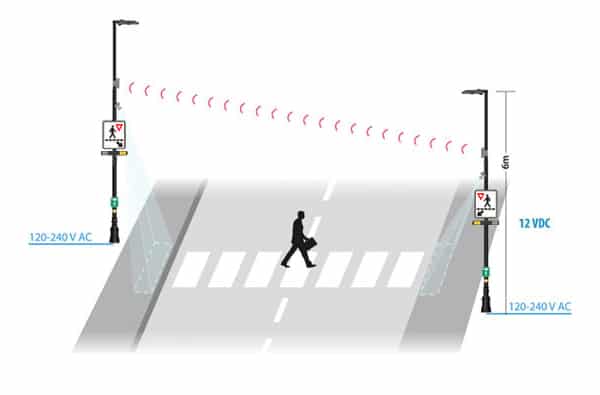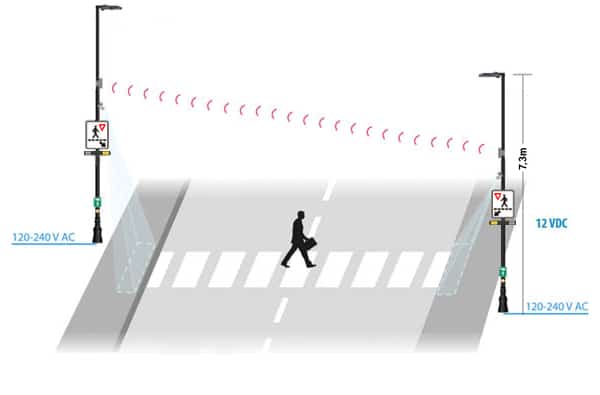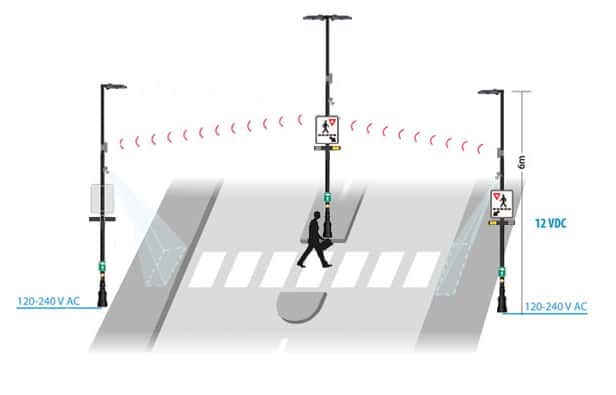 Product Number: #36736 without pole, #36533 with 20′ pole
Light Heads: 105 W
Luminous Flux: 11,550 lm
Post Height: 6 m (20′)
Max. Between Posts: 10-15 m (33′-49′)
Product Number: #37786 without pole, #37787 with 24′ pole.
Light Heads: 175 Watts
Luminous Flux: 18,480 lumens
Post Height: 7.3 meters (24′)
Max. Between Posts: 15-20 m (33′-49′)
Product Number: #38185 105W with pole, 
Light Heads: 105W
Luminous Flux: 11,550 lumens
Post Height: 6 m (20′)
Max. Between Posts: 10-15 m (33′-49′)
ACTIVATION OPTIONS
#36738 Pedestrian sensor activation
LIGHTING HEAD
Number of LEDs: 80 @ 0.7 ADC
Weight: 16.6 kg (37 lb)
Case: Patented SUPERCAST® injected aluminum. Withstands more than 3,000 hours in a "salt spray" chamber.
Grey color
Window Type: 5 mm Tempered Glass (.188″)
Watertightness: IP66 – NEMA 4X
Attachment: Pole Ø 60 mm swiveling 90°
CCT: 5700 K
Standard: TÜV – CAN/CSA C22.2, DLC QPL, UL, CE, RoHS
LED Lifespan: L70 > 100,000 hrs
Input Voltage: 120-277 VAC
Insulation: Class I
LED Optic: Asymmetrical for pedestrian crossings
Operating Temperature: -40 to +50°C (-40 to +131°F)
Five (5) years Limited Warranty
CABINET
Input Voltage: 120-277 VAC
Weight: 16.6 kg (37 lb)
Case: Waterproof
Finish: Powder-coated polyester
Grey color
Battery: AGM 12V
Communication: Wireless 902 Mhz
Range: 100 m
Operating Temperature: -40 to +50°C (-40 to +131°F) 
POLE
Diameter: 102 mm (4ʺ)
Thickness: 5 mm (.188ʺ)
Bolt Circle: 210 mm (8.25ʺ)
Anchor diameter required: 16 mm (.625ʺ) or 19 mm (.75ʺ)
Base Cover: Decorative in Aluminum, 760 mm (30ʺ) high
Rust Protection: Hot Dip Galvanized
Finish: Polyester powder paint
RECTANGULAR RAPID FLASH BEACONS (RRFB)
Lamp Size: 72 x 159 mm (3″ x 6.25″)
Compliance: Tome V and SAE J595 class 1
Color: Amber
Lenses: Clear UV-resistant polycarbonate
Visibility: More than 300 m (1000')
Photocell: Variable according to the ambient lighting
Connector: 10 mm OD, Male, 6″, IP67
Flashing Type: WW + S
Flashing Speed: 60 per minute
Housing: Black painted aluminum
Operating Temperature: -40 to +50°C (-40 to +131°F)
Weight: 3.1 kg (6.75 lb)
PUSH BUTTON
Button Size: 50 mm (2″) in diameter
Yellow Color
Contact Type: Mechanical
Compliance: ADA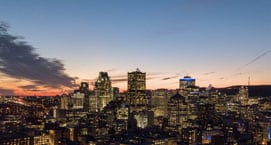 Smart Cities
Traffic Innovation offers several solutions for intelligent management of urban traffic.
See the products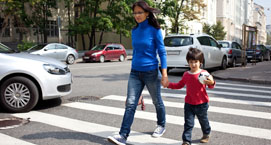 Crosswalks
Visibility and signage compliance are of the utmost priority at pedestrian crossings.
See the products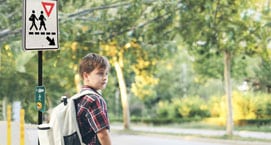 School Zone
The safety of our children is our top priority and drivers often need a reminder.
See the products