Buried Sleeve Anchor System
CARVELLE SLEEVE
Simple, fast and efficient, the Carvelle buried sleeve anchor system is a proven system that makes it easy to install and tightly secure 60 mm (dia. 2.375ʺ) round signposts, bollards, delineators, and other street furniture.
Fully buried 13 mm (.5″) deep under the ground, the Carvelle sleeve is not an obstacle and is therefore never damaged in the event of an impact with the fixed equipment, in addition to facilitating snow removal operations once the equipment is removed. Thanks to the notch specially designed to accommodate the matching nail, the material can only be released using the adapted extractor. Simply effective, the carvelle sleeve anchoring system is as safe as it is affordable.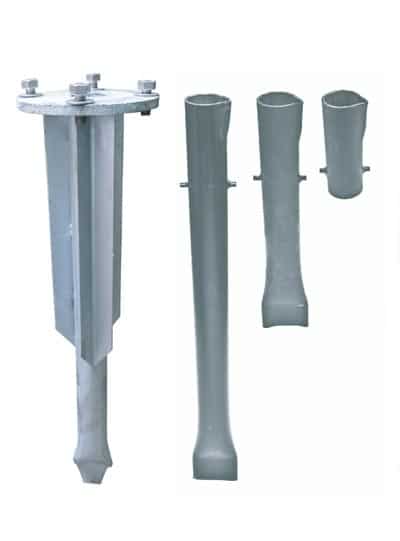 STABLE, STURDY AND DURABLE

SIMPLIFIES MAINTENANCE OF FIXED EQUIPMENT

COMPATIBLE WITH ANY GROUND TYPES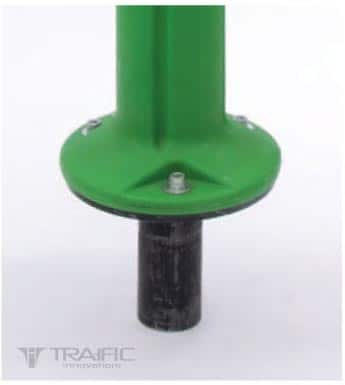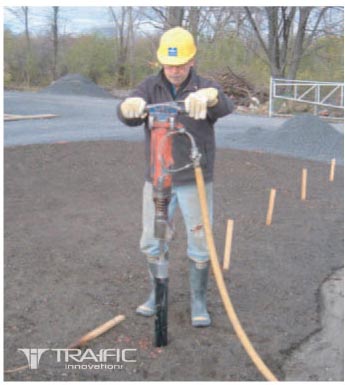 Track spike

CARVELLE NAIL EXTRACTOR #30924

ANCHOR STABILIZER FOR SOFT GROUND #31582

SLEEVE ANCHOR CAP #32534

Adapter for Kalifix non-weakened sleeves #34601

Jackhammer adapter for sleeve anchor #31187

TECHNICAL SPECIFICATIONS OF THE BURIED SLEEVE ANCHOR SYSTEM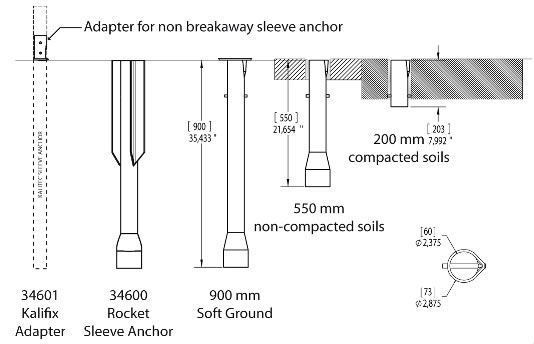 PRODUCT NUMBER – ROUGH STEEL
31162: 200 mm (7.875″)
35441: 550 mm (21.625″)
31167: 900 mm (35.438″)
DIMENSIONS
I.D.: 60 mm (2.375″)
O.D.: 73 mm (2.875″)
Depth: (see product nº)
MATERIALS
Rough Steel or Galvanized Steel
(see product nº)
PRODUCT NUMBER – GALVANIZED STEEL
34287: 200 mm (7.875″)
31166: 550 mm (21.625″)
35193: 900 mm (35.438″)
34600: 900 mm Rocket Style (35.438″)
WEIGHT
200 mm: 1.72 kg (3.8 lb)
550 mm: 4.54 kg (10 lb)
900 mm: 7.71 kg (17 lb)
900 mm Rocket Style: 12.25 kg (27 lb)
APPLICATIONS
200 mm: Concrete, Asphalt (over 2″)
550 mm: Asphalt (under 2″)
900 mm: Soft Grounds (Grass, Soil, etc.)
900 mm Rocket Style: Loose Grounds