Kamelion-15 Radar Speed Feedback and Message Sign
Speed displays are an effective tool to influence driver behavior for the better. With its seven-color full matrix screen, the Kamelion 15 communicates road users in an educational way. This traffic calming device will have an immediate and lasting impact on excessive speeds, and it can also serve to improve several road safety issues.



REDUCES EXCESSIVE SPEEDS BY UP TO 30%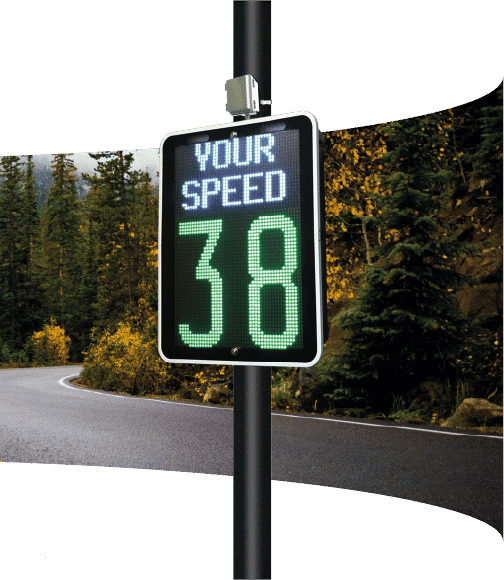 KAMELION-15 RADAR SPEED FEEDBACK AND MESSAGE SIGN
The Kamelion-15 is a 7-colors, full-matrix speed display sign. With its 640 x 480 mm screen, it is possible to display digits with a height of 380 mm (15″) while leaving enough space for a text box. The specially designed educational radar allows the configuration of the speed display sign. More than 10 preprogrammed Kam-Smart pictograms are available depending on the displayed speed. In addition, the radar allows data collection and RRFB activation, for excessive speeds. To prevent the speed display from becoming part of the urban environment and losing its positive influence, the kamelion-15 can be transformed. In a programmable time slot, the kam-Smart (Educational Speed display) speed display function can become a KAM-Sens (road awareness) or a KAM-Alert (Citizen communication).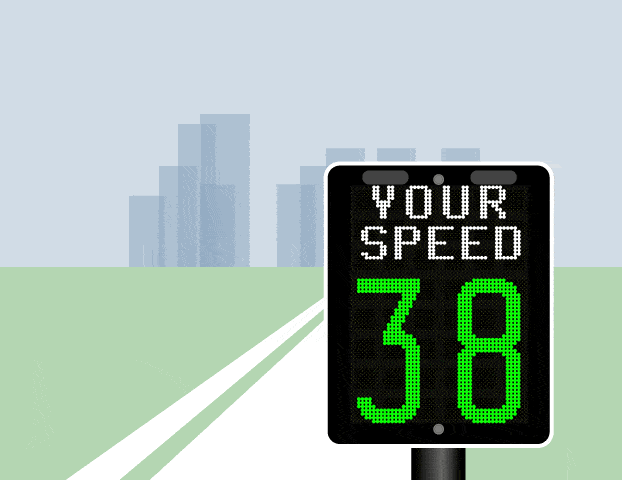 KAM-SMART
Educational Speed Display
The KAM-SMART function makes configuration fast and easy. A digital screen is integrated into the radar, so the user car selects speed ranges pictograms data collection and strobe activation. The pictograms and color speed display create an educational interaction with the road user. Turning on a speed display has never been easier if necessary the KAM-TOOL software allows you to customize the pictograms and define the speed ranges according to a schedule.

KAM-SENS
Road awareness
The KAM-SENS function is included with the KAM-15 device. With this function, the device can relay awareness campaigns on various road safety issues. An internal calendar allows you to choose messages according to the time of day or week. This function makes it possible to alternate the use of the KAM-15 between the speed display mode and the awareness campaign mode, which catches the attention of road users.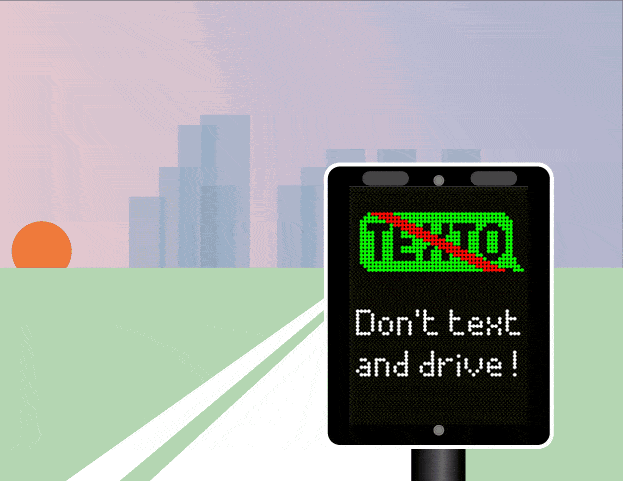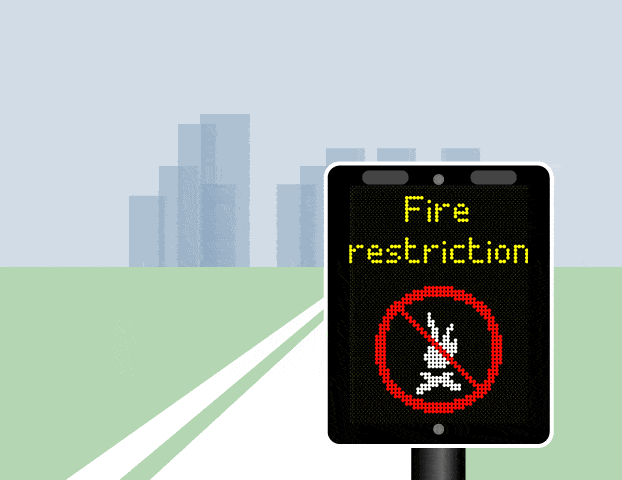 KAM-ALERT
Citizen communication
Kam-ALERT is available as an option with the KAM-15 device. With this function, the device can interrupt regular display to communicate important information to citizens. A cellular modem is added to the KAM-15 to enable instant communication with the office. From the Navigate Traffic Cloud platform, alert messages will be selected and displayed for the desired period. This is a very effective way to communicate quickly with thousands of road users.


A long reading time will have a positive impact on the behavior of road users. Higher the speed limit is, higher the digits must be in order to give drivers the time necessary to read messages and adjust their speed.
CLOUD-BASED PLATFORM MANAGEMENT
NAVIGATE TRAFFIC CLOUD MC
A CLOUD-BASED PLATFORM FOR THE ADVANCED REMOTE MANAGEMENT OF ELECTRONIC TRAFFIC SIGNS
You can now set up your electronic signage and collect road traffc information directly online! Access your data, monitor and change the display of your smart signs from your computer, tablet and mobile phone. With the intuitive Navigate Traffic Cloud™ interface, you can locate your equipment on a map and get instant data on volumes by vehicle type and average speed, and compare with allowable limits. More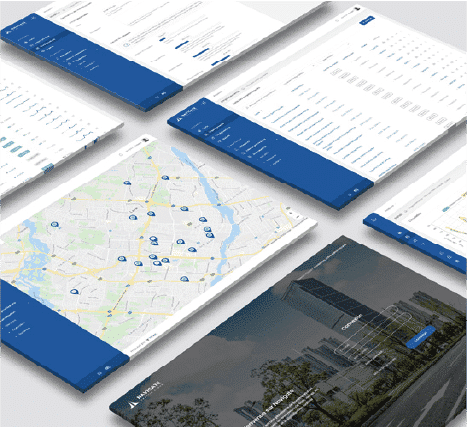 TECHNICAL SPECIFICATIONS OF THE KAMELION-15 RADAR SPEED FEEDBACK AND MESSAGE SIGN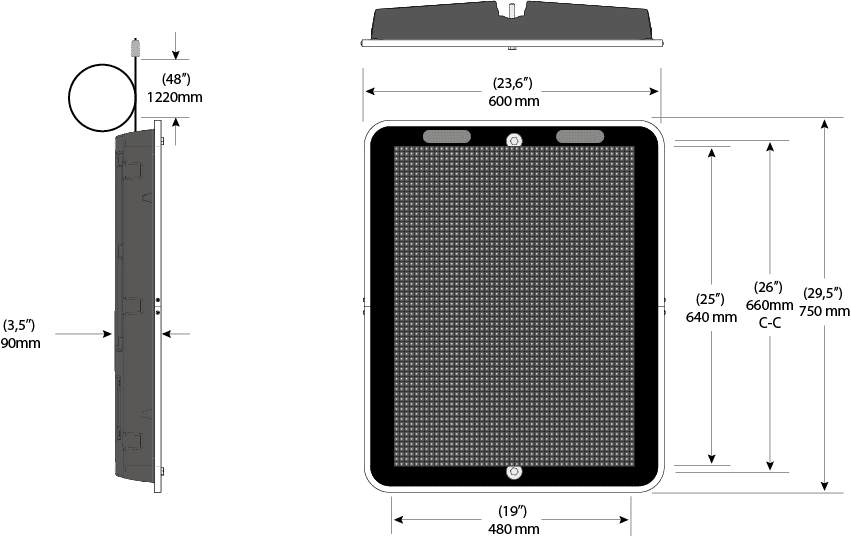 DISPLAY
Standard: ATC
Screen format : 640 x 480 mm (25 x 19'')
Resolution : 64 x 48 pixels
Angularity : 50° x 100°
Visibility : 300 m (1000')
Coulors : RGB (red, blue, green) 7 colors
Text: Messages and pictograms are tricolor according to the speed limit displayed
Max Power Consumption : 180 Wh
Voltage in : 10,8 to 15 VDC
Connector : Snap-in, overmolded IP67, 10 mm OD
Communication : Bluetooth, 50m (160′) range
Strobes : 18 Watts ambers
Photocell : Variable according ambient light
Text: Up to 8 lines of 12 characters of 70 mm (2 3/4'')
Operating temperature : -40 à +65°C (-40 à +149°F)
radar
Standard: FCC IC
Range : 300 m (1000') ajustable
Angularity : 12°H x 24°V
Data acquisition : Bidirectional
Precision : +/- 1 Km/H
Communication : Bluetooth, 50 m (160') range
Housing
Housing : Polyethylene (HDPE) with UV protection
Sign face : 5 mm (.188'') polycarbonate with antiglare
Environmental Protection : IP65
Weight : 26 lbs (12 kg)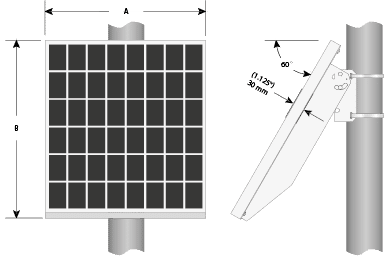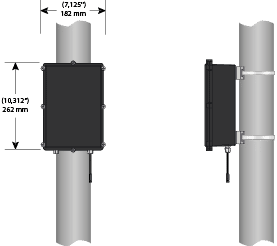 SOLAR POWER UNIT (ALL-IN-OnE)
Solar Panel: 100 W – monocrystalline
Battery: 12.8 V – 40 Ah – LifePo4
Solar Charger: MPPT, 10 A, IP67
Connector: 10 mm OD, male, 6ʺ, IP67
Operating Temperature: -40 to +165ºF (-40 to +74ºC)
Weight: 16 kg (36 lb)
Width (A): 537 mm (21.13ʺ)
Height (B): 1010 mm (39.75ʺ)
Thickness : 30 mm (1,125'')
120-240 V Current converter
HOUSING
Material : Aluminium 2,5 mm
Size: 262 x 182 x 90 mm
Finish: Black painted 
Environmental Protection : IP67, NEMA 1,2,4,4X,12,13
Locking : With 8 bolts phillips M4
Weight : 3 kg (6,5 lb)
ELECTRICAL COMPONENTS
Current converter : 88 ~ 264 VAC, 100W
Battery charger: 12V, PWM, 5A
Battery: 12.8V – 9 Ah, Lithium LiFePo4
Connector : 10mm OD, male, 6 po, IP67
Environmental Protection: -25 to +70°C (-13 to +158°F)
Product number
Description
Box : Dimension – Weight
HSS Code
Assembly Kit
#37659
KAM-15 Driver Feedback Sign with 100W solar power unit
48 x 37 x 12 in – 50 lbs + 37 x 28 x 11 in – 35 lbs
8530.90
#38201
KAM-15 Driver Feedback Sign with 100W solar power unit and CLOUD modem
48 x 37 x 12 in – 50 lbs + 37 x 28 x 11 in – 35 lbs
8530.90
#37766
KAM-15 Driver Feedback Sign with AC/DC Power Converter
37 x 28 x 11 in – 50 lbs
8530.90
#38202
KAM-15 Driver Feedback Sign with AC/DC Power Converter and CLOUD modem
37 x 28 x 11 in – 50 lbs
8530.90
Activation Options
#37319
Access and annual fees to Navigate Traffic Cloud ™ web platform
Included in kit box
N/A
Included in kit : Installation hardware for streetlight pole. Two (2) years Limited Warranty against defects in workmanship and materials.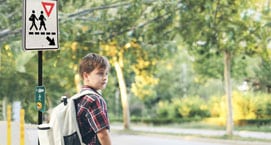 School Zone
The safety of our children is our top priority and drivers often need a reminder.
See the products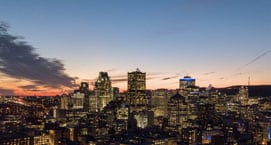 Smart Cities
Traffic Innovation offers several solutions for intelligent management of urban traffic.
See the products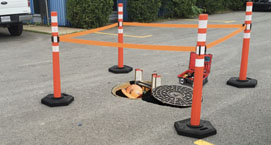 Work Zone
Knowing that road workers are at risk every day, we develop tools that increase safety for road workers and drivers.
See the products